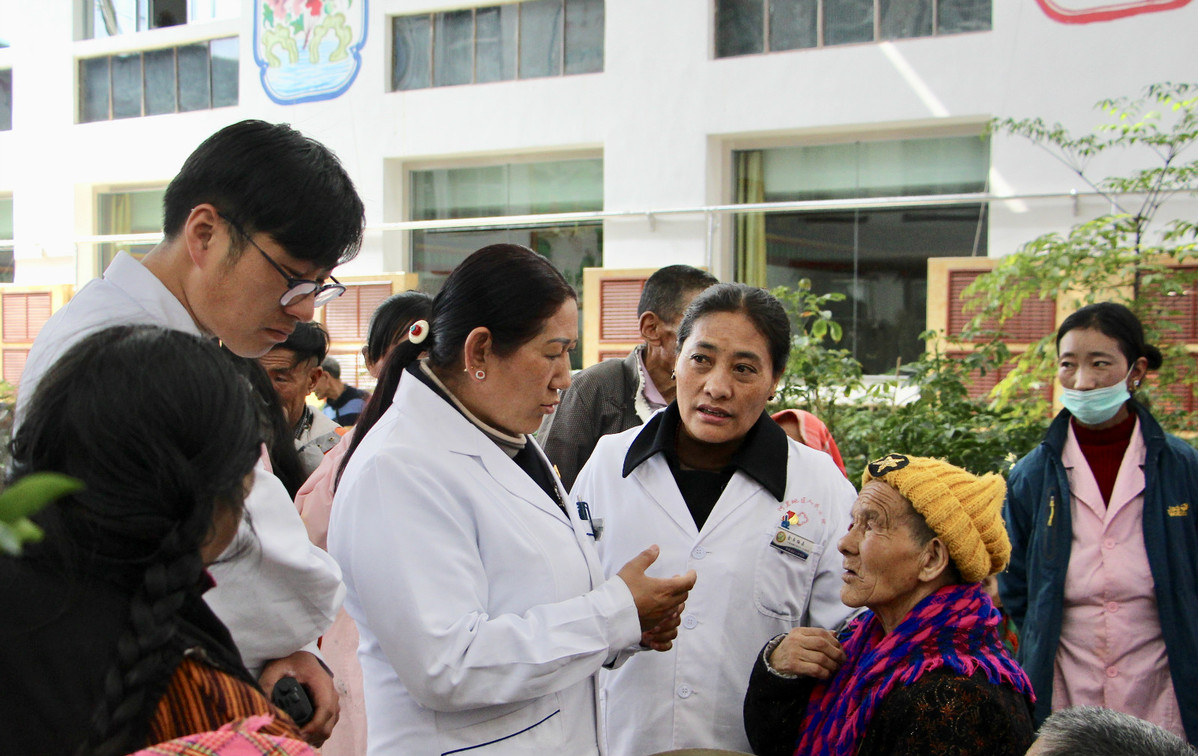 Tsering Pedron, third from left, a senior Tibetan doctor speaks with patients during her visit to a nursing home in Tibet's Ngari prefecture. [Photo/chinadaily.com.cn]
Southwest China's three provinces, one municipal city, and one autonomous region have reached an agreement on the direct settlement of trans-provincial outpatient costs in Chengdu, the capital of Sichuan province, on Monday, China Tibet News reported.
The five areas are the provinces of Sichuan, Yunnan and Guizhou; the municipality of Chongqing; and the Tibet autonomous region.
The agreement will make it easier for Tibetan patients to settle clinical medical expenses in those four cross-regional areas, which are closer to Tibet and typically places where many people of the region usually seek medical services.
According to the region's medical insurance department, it is in the process of establishing a medical insurance information platform, and it has set the construction of direct settlement service for trans-provincial outpatient costs as a priority.
The region also plans to make more connections with medical institutes in these trans-provincial areas where Tibetan patients are frequently treated, and to aim at enrolling more medical institutes into the region's insurance scope for general outpatient costs.