On December 8, the opening ceremony of "The Fortune and Longevity of Sumeru: An Encounter between the Tashilhunpo Monastery and the Palace Museum" exhibition was held at the Meridian Gate of the Forbidden City in Beijing.
The 11th Panchen Erdeni Choskyi Gyalpo attended the opening ceremony and delivered a speech.
This exhibition is being co-hosted by the Forbidden City Palace Museum, the Tibet Autonomous Region Cultural Relics Bureau, and Tashilhunpo Monastery. It will be officially open to the public from December 10 until February 29, 2020.
The exhibition displays 280 precious cultural relics collected in the Palace Museum and Tashilhunpo Monastery. Of these, 203 are cultural relics from the Palace Museum, and 77 are from Tashilhunpo Monastery.
This is the first time since the Palace Museum was established that it has held an exhibition on the theme of past Panchen Lamas and Buddhism art. It is also the first time that the cultural relics of Tashilhunpo Monastery have left the monastery and come to the museum, showing the deeds of successive Panchen Lamas and the cultural and artistic features and long-standing religious traditions of Tashilhunpo Monastery to the world.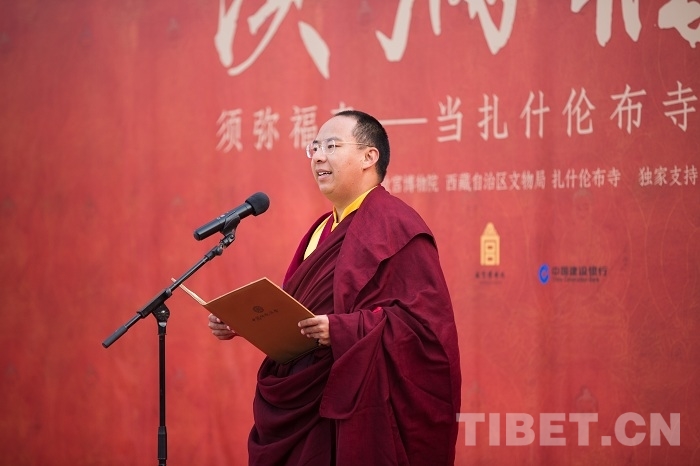 Photo shows the 11th Panchen Lama gives a speech at the opening ceremony.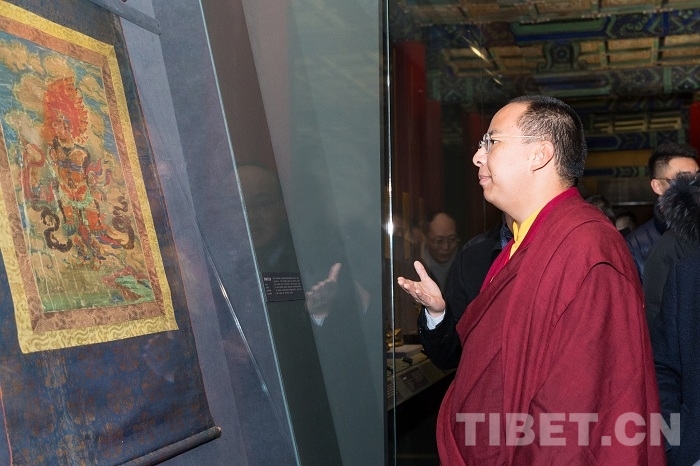 Photo shows the 11th Panchen Lama views cultural relics at the exhibition.
Editor: Tommy Tan.