Along the Lhagang River and across the Lhagang Grassland, just behind Minyak Lhagang Monastery, you can see the Muya Golden Stupa in the Lhagang Township in Xinduqiao Town, Kangding City, Sichuan Province.
Muya Golden Stupa was donated by Living Buddha Dorje Tashi of Dzogchen Monastery, one of the six great Nyingma Sect. monasteries of Tibetan Buddhism. It was built in 1997 to commemorate the 10th Panchen Lama for his holding a Kalachakra empowerment on this spot.
The stupa is a mandala-style Buddhist temple with a golden roof. In the shine of the setting sun, it appears solemn and profound.
There is a 383-meter-long circumambulation route around the stupa with 470 prayer wheels. There are four pavilion-style pagodas on each side, with each pagoda housing100,000 small stupas. The pagoda forest encircling the Golden Stupa features has as many as 158 pagodas, which house rich collections such as the Tripitaka.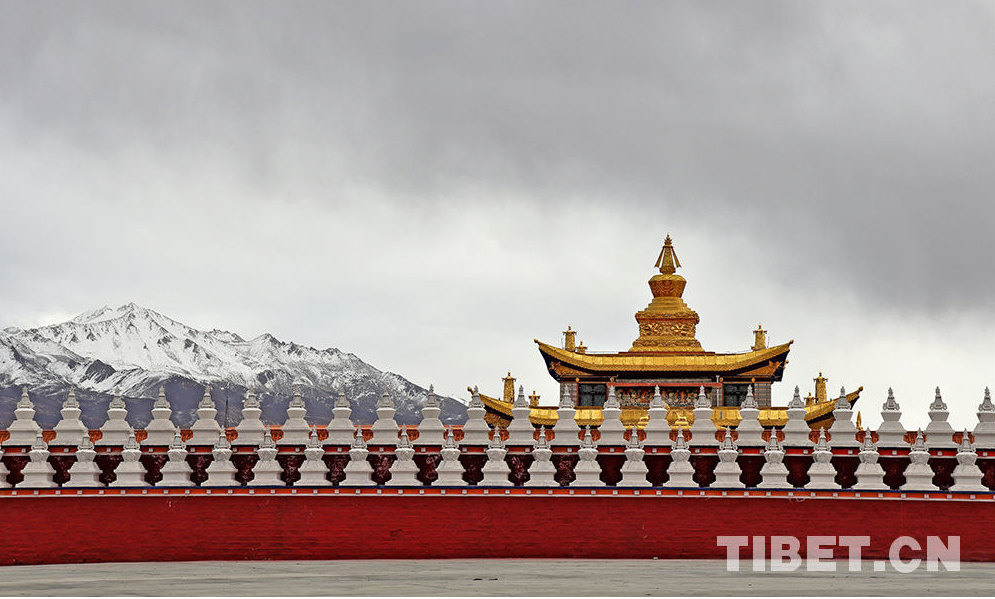 Photo shows Muya Golden Stupa with Mt. Yarla in the distance.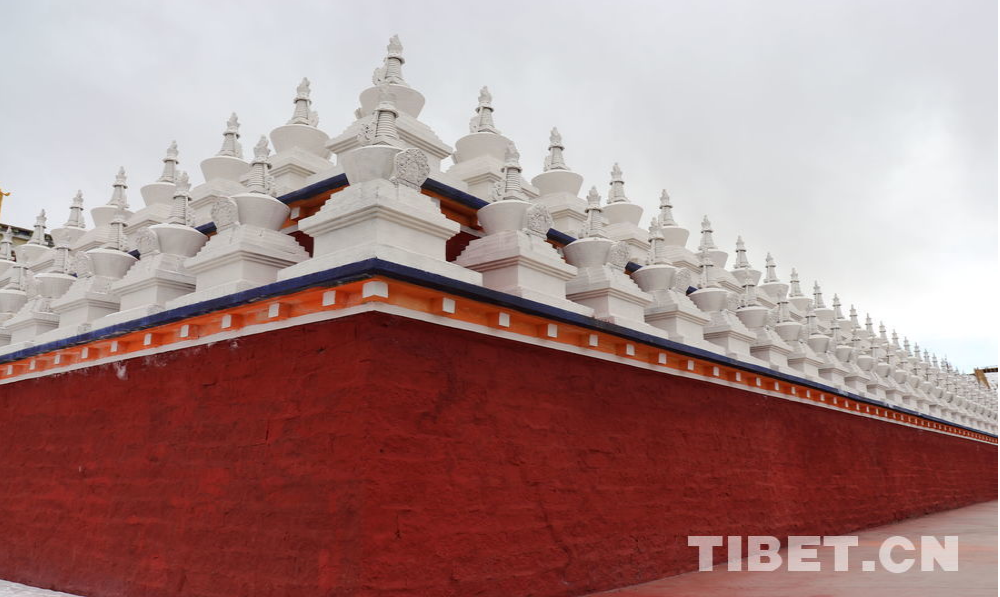 A corner of Muya Golden Stupa.