Tibet has implemented a total of 3,037 industrial poverty alleviation projects with industrial poverty alleviation funds of 46.655 billion yuan, directly driving 238,000 registered impoverished people out of poverty, according to the 2021 work report of Tibet Autonomous region government.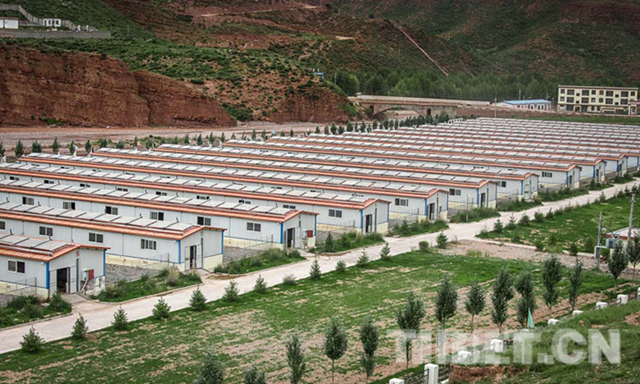 Ngawang Sheep Fattening Base, a poverty alleviation industry
"The land is our vegetable basket and rice bowl. Now the wallets of our farmers and herdsmen are getting bigger. Agriculture has become the most promising industry," Mici, a farmer and herdsman in Zijin Township, Gyangze County, Shigatse City, said.
In 2020, the per capita disposable income of rural residents in Tibet reached 14,598 yuan, a year-on-year increase of 12.7 percent, maintaining double-digit growth for 18 consecutive years and maintaining the nation's highest growth rate for the sixth consecutive year.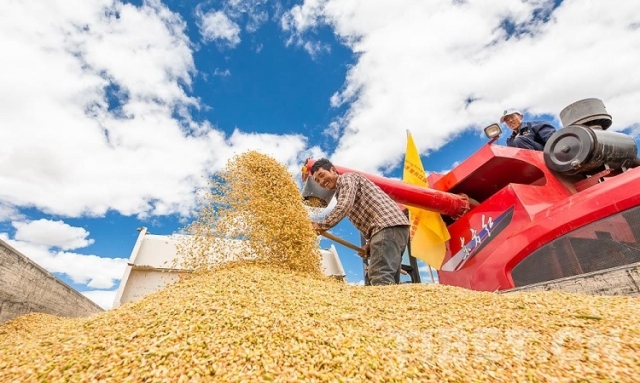 Autumn harvest for farmers and herdsmen in Shigatse
During the "13th Five-Year Plan" period, Tibet's highland barley output and number of marketable yaks increased by 12.2 percent and 25.2 percent respectively compared with the end of the "12th Five-Year Plan" period. The grain output has stabilized at more than 1 million tons for five consecutive years. There are 162 leading businesses in the industrialization of agriculture and animal husbandry, and the comprehensive mechanization rate of major crops reached 65 percent. The total output value of the processing industry of agricultural and animal husbandry products is 5.7 billion yuan, doubling from the end of the "12th Five-Year Plan" period. Through continuous optimization of breeds and livestock structure, 10 plateau biological industry bases, including highland barley, yak, Tibetan pig, and Tibetan sheep bases, have formed in the initial stage.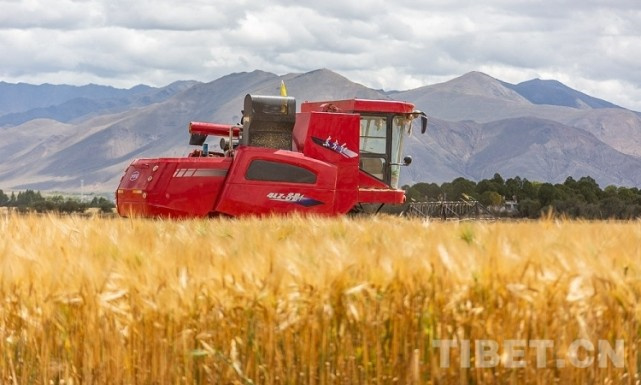 A harvester is working in the barley field.