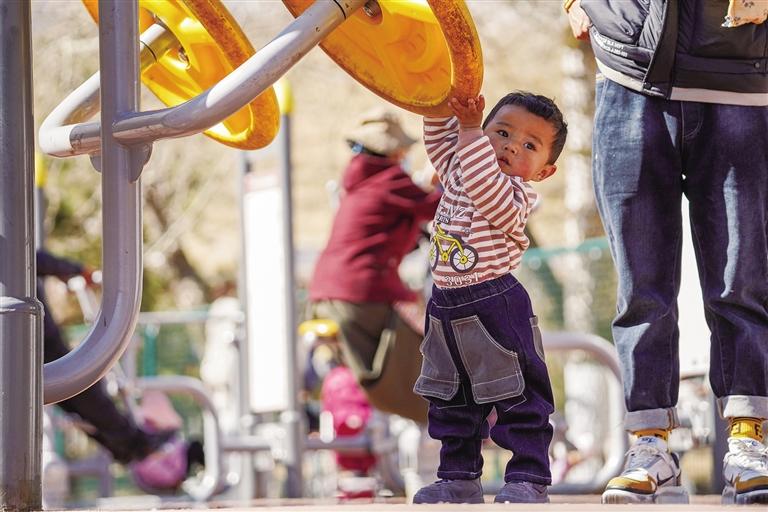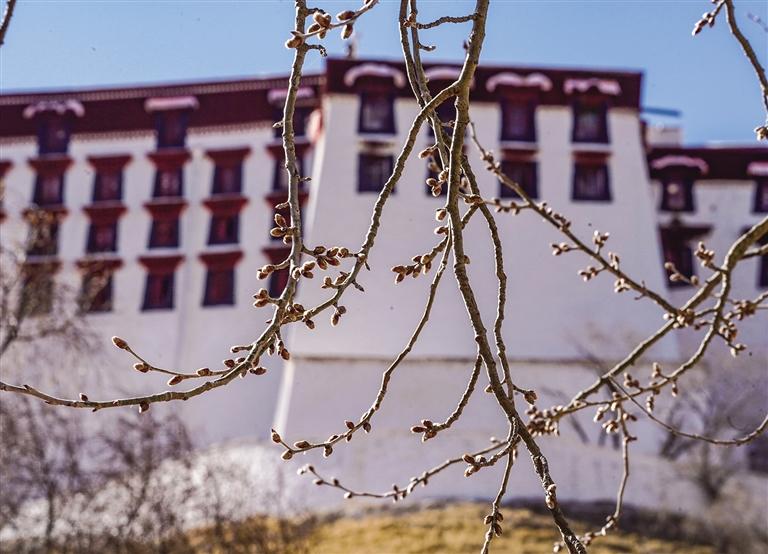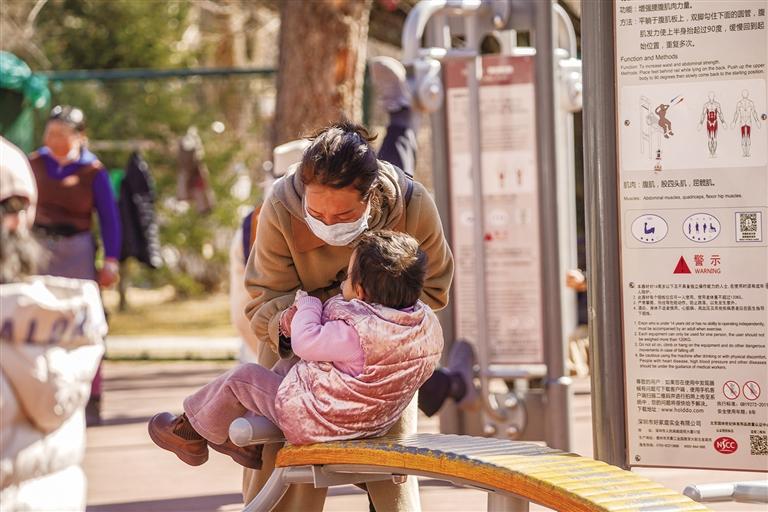 As spring comes, all things are reviving; the earth is gradually dyed with new colors. It is a good time to go out to enjoy the scenery. Walking into the Dzongyab Lukhang Park in Lhasa, Tibet Autonomous Region, you can see people doing morning exercises, the green grass, and the green lake, forming an amazing scenery.
"One, two, one, two, lift your legs..." People are exercising everywhere in the Dzongyab Lukhang Park. Everyone stretches their arms and legs and moves in a neat and uniform way, stretching their muscles and bones after a winter of hibernation. "My husband insists on exercising every day. I'm afraid of the cold, so I did not go out with him. Recently, the weather has started to warm up, so I came out for activities." Citizen Penpa Dorlma said.
"I am on a vacation recently, so I take my son to the park for a walk every morning. He likes to come to the park, playing sports equipment for a while, and observing the bugs on the ground for a while. He is happy with that." Citizen Nyima said with a smile.
The willow tree has sprouted yellow-green branches, swaying softly in the breeze. The flower buds are ready to bloom. Spring has come!