Editor's Note: This summer, thanks to help from the Chinese Consulate in NYC and the United Front Work Department of Tibet Autonomous Region (TAR), a group of young Tibetans living in America, for the first time, set their foot on Tibet, China to experience their homeland through sightseeing excursions. Following are some testimonials from the participants and the scenic spots they visited.
"All the locals were very welcoming and made it feel like home. To add on, I made new connections with the people [I travelled]. The people I went with made the trip so much better for me and I appreciate them so much." - TENZIN GELEK
"During this trip, I really enjoyed it when we visited the schools of Tibet where they educated their students in various courses like academics as well as sports, music and other extracurriculars." - TENZIN PEMA
"Coming here has definitely changed me. It has always been a dream of mine just to step foot in Tibet. When I go back to NYC, I look forward to showing my family all the pictures I took and telling them all the stories." - RIGDEN WANGCHUK
"Trip was exciting and adventurous from start to finish. This trip has not always been about visiting, but it was an opportunity to meet families that has been astray for a very long time. For me, I got a chance to meet my grandmother who I haven't seen since I was born and had an overall good opportunity to experience Tibet's history. To all my friends and friends and families, you should come to Tibet and see it for yourself- the beauty, nature, tradition and much much more." - TENZIN TSEKYI
Monasteries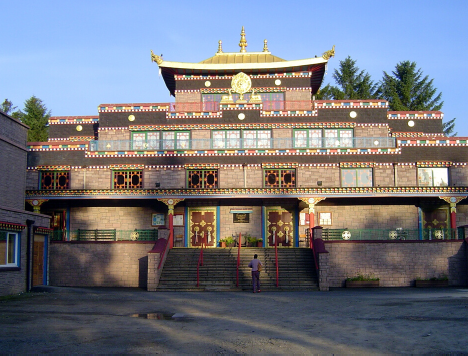 Tibetan monasteries are a work of art, culture and religion. They are the essence of Tibetan Buddhism that are sacred to Tibetans all around the world. Some of the monasteries that were explored during this trip were Ganden Monastery, Jokhang Temple, and Sera Monastery.
Potala Palace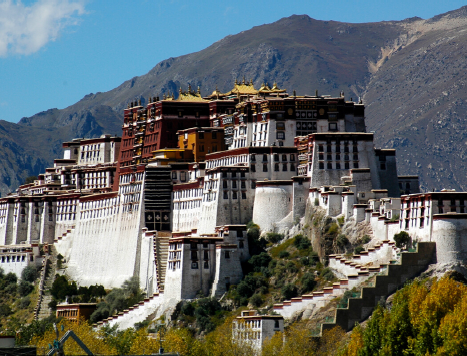 Named after the mythical home of Buddha, the Potala Palace is a dzong fortress built by King Songtsen Gampo. Potala Palace is a historical site for Tibetan political and religious events. The palace is now a museum!
Landmarks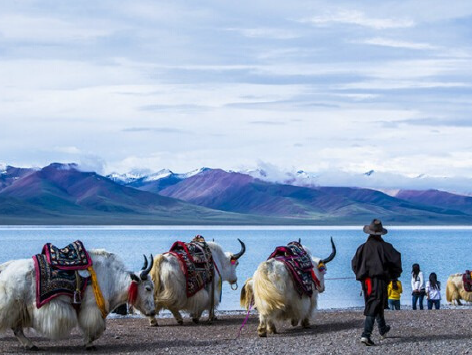 Tibet encompasses many vibrant landmarks that take your breath away. Our tour group was lucky to visit sites such as Namtso Lake, Lunang Valley of Kongpo, Qinghai Lake in Qinghai Province, Science Museum in Lhasa and Tibetan Cultural Museum in Qinghai Province and other nomadic areas of Tibet.

The Tibetan youth group receiving Tenak, a protection blessing from Sera Monastery

The tour group at the Potala Palace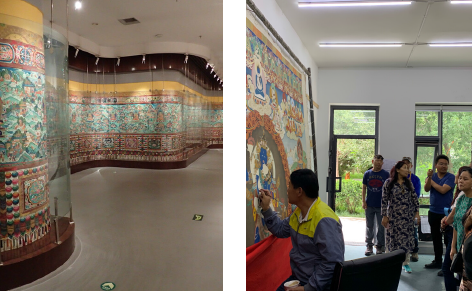 The group visited The Great Thangka while also observing a Thangka artist in action at a Tibetan handicraft school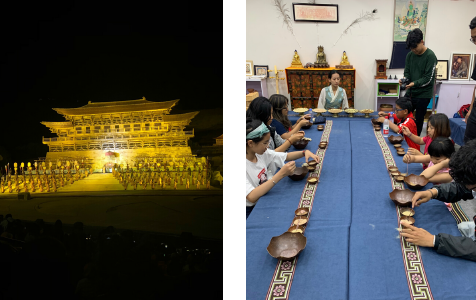 The group experienced live opera show about Princess Wencheng and participated in the art of producing Tibetan incense