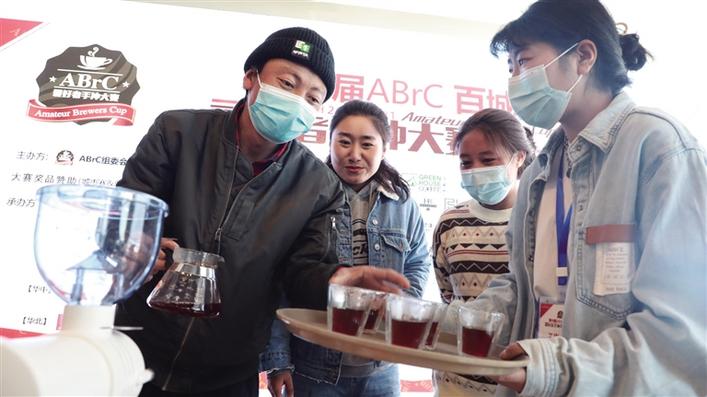 Recently, a hand-made coffee competition kicked off at the Third Pole Mass Innovation Space in Lhasa. 11 coffee enthusiasts and practitioners from Lhasa gathered together to compete. It is reported that the contest was divided into two stages: a city competition and national finals. The champions of the Lhasa division will have the opportunity to compete in the national finals.
The reporter learned that in all stages of the competition, contestants are required to brew with designated coffee beans, and each group consists of three contestants divided by lottery. After that, designated judges and audience judges finally selected the champion, runner-up, and second runner-up.
At the competition site, within a limited time of five minutes, contestants piled up filter papers one by one, put them into the filter cup, poured in water, ground the coffee beans, added the ground beans and water, and finally filtrated it into the cup for the judges to evaluate.
As the first national competition of this kind introduced in Tibet, the contest not only provides a competitive platform for coffee lovers and practitioners, but an opportunity to exchange coffee culture.