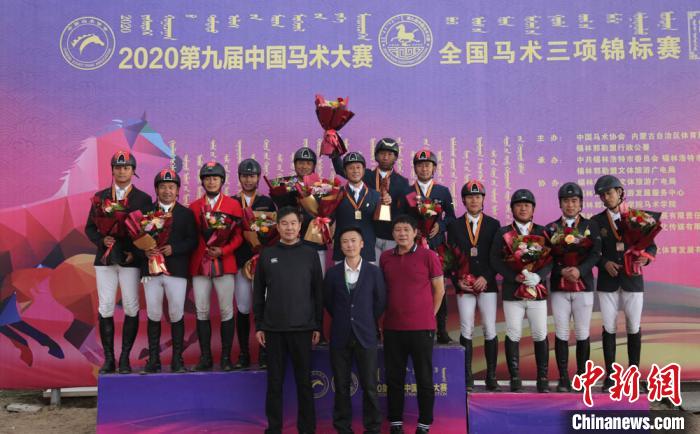 According to information from the Tibet Athletic Equestrian Team, the Tibet team defeated the Guangdong team to win the team championship at the 2020 China National Equestrian Triathlon Championship, and Kelsang Phuntsok with the Tibet team won the individual championship. This is the first time the Tibet team has won a double championship in this event.
It is reported that the National Equestrian Triathlon Championship is the highest-level equestrian triathlon event in China. It is divided into three events: dressage, cross-country, and show jumping. It is an all-around equestrian sporting event.
As one of the qualifying competitions for the 14th National Games in 2021, the 2020 National Equestrian Triathlon Championship recently opened in Xilinhot City, Xilin Gol League, Inner Mongolia Autonomous Region. It attracted athletes from Tibet, Guangdong, Jiangsu and other provinces. This win for the Tibet team also means that they have earned spots to compete at the 14th National Games.