Red-headed gulls play happily in Pangong Lake.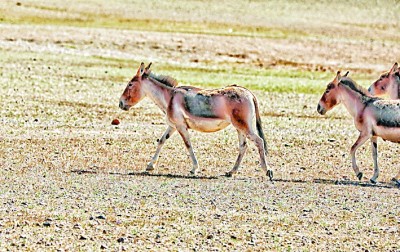 Tibetan wild donkeys can be seen everywhere along National Highway 317.
Wild yaks graze in groups on both sides of the Ngari North Line Highway.
In the midsummer in Ngari, Tibet, various animals are enjoying a good time in their respective territories. Dakyung, an official at the Tabu Management Station in Changtang National Nature Reserve, told reporters that hunting and poaching of wild animals has almost disappeared in recent years. In the past, wild animals would stay far away if they saw people and vehicles. But today, they "do not wonder at strange sights", and sometimes they even come over and say hello.