On April 28, a press conference was held to officially release the regional public brand of "Tibet Highland Barley", which is the first regional public brand of the agriculture and animal husbandry industry in the Tibet Autonomous Region.
"The establishment of the 'Tibet Highland Barley' regional public brand will promote the Tibet highland barley industry from traditional to modern, from weak to strong, boosting the construction of high-standard farmland, improving the standardized production of highland barley, providing more high-quality highland barley raw materials, and increasing the efficiency of agriculture and animal husbandry industry as well as the income of farmers and herdsmen," said Zhang Haibo, deputy Director of the Agriculture and Rural Affairs Department of the Tibet Autonomous Region.
Highland barley is recognized as one of the cereal crops with the most balanced nutritional contents in the world, and it is also the traditional staple food for people living in Tibet. By the end of 2021, the planting area of highland barley in Tibet had reached 2.1107 million mu, with an output of 801,200 tons, and the output value exceeding 3.2 billion yuan, accounting for 47.91%, 61.54% and 61.42% of the national highland barley planting area, output and output value respectively.
It is understood that the average use of chemical fertilizers per mu of cultivated land in the Tibet Autonomous Region is 7.75 kg, about 28% of that of the national level, and the average use of pesticides per mu is only 0.05 kg, 6.5% of that of the national average level.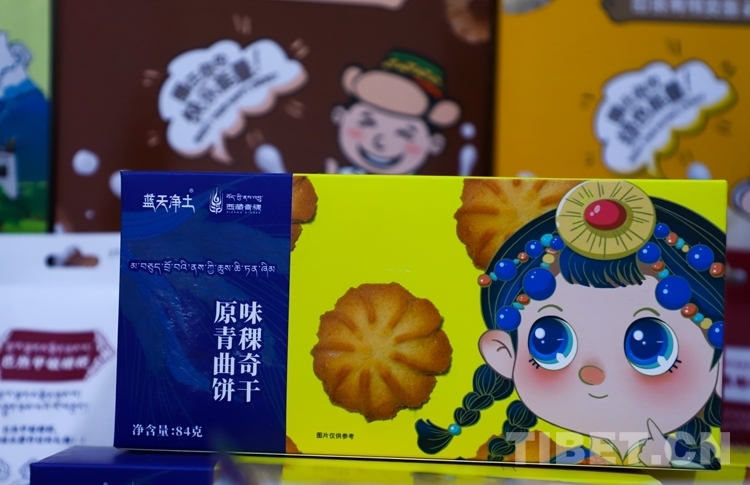 At present, there are 53 highland barley processing enterprises in Tibet, with a processing volume of 159,000 tons and a processing output value of 1.157 billion yuan. There are more than 60 highland barley processing enterprise brands such as "Tibetan Golden Valley" "Sacred Cereal" "Lucky Grain" and "Snow Land Holy Cereal".
"The brand building strategy must be adopted if the highland barley industry aims to grow larger, stronger and better, and to expand a broader market." Zhang Haibo said that in 2019, the Tibet Autonomous Region Agriculture and Rural Department launched the "Tibet Highland Barley" public brand creating program. The Tibet Agricultural Investment Group took the responsibility and created the first regional public brand in the industry after three years of hard work.
In the next step, the Tibet Agricultural Investment Group will carry out brand marketing and assume the responsibility of brand operation and management in accordance with market-oriented methods and means. Through the cultivation and promotion of the brand, the group will help promote the structural reform on the supply side of agriculture and animal husbandry industry, boosting the continuous improvement of the production capacity of highland barley, and the market competitiveness of the highland barley industry, so that high-quality highland barley products can go out of Tibet to the whole country, and become a bright business card to display the regional brand image.