According to observations on November 15 and 16, a large number of black-necked cranes, the first class nationally-protected species in China, have been seen migrate to the Painbo River region for winter in Lhunzhub County, Lhasa City, southwest China's Tibet Autonomous Region.
Black-necked cranes are the only cranes in the world that can grow and breed in plateau areas. Every year, starting in October, the cranes will migrate for winter, while during mid- to late-March next year, they will move to their breeding area. Lhunzhub County of Tibet is historically known as the Painbo Region, and is called the "granary" of Lhasa. Large areas of farmland during the winter rest season provide a rich source of food for the wintering birds.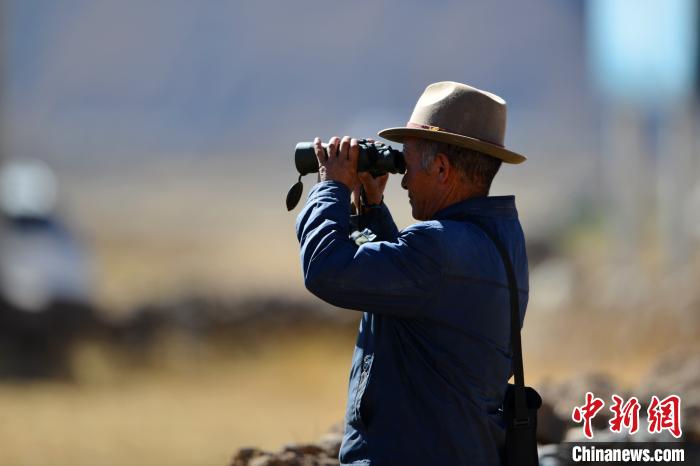 Denzin's primary responsibility is to inspect, feed, rescue, and protect these "holy birds" of the plateau through the winter."There's no ice yet in the fields, so the cranes can feed themselves. Starting next month, we will have to put wheat out for them to eat." He said. Denzin was hired by The Bureau of Forestry in Lhunzhub County as a patrolman in 2015, and that was when he became a "full-time nanny" for the black-necked cranes.