Yichang City in Hubei Province has been supporting Gyaca County in Tibet for 14 years, and many locals have been transferred to Yichang for medical treatment. Sonam Drolma, 41-year-old, has been suffered from leg problems for more than 10 years. She could only relieve her pain with painkillers. Not long ago, her condition worsened, and medical staff from both places carried out a treatment spanning 3,000 kilometers.  
Wang Tao, and Aid Tibet cadre, found that Drolma was often prescribed painkillers, but later, the painkillers no longer worked.  
Wang Tao immediately organized the Yichang Central People's Hospital to carry out a remote consultation. After detailed discussions, it was only through surgery that Drolma could relieve the symptoms of recurrent pain in the right basal bone and prevent the occurrence of ankle joint deformities.  
On January 1 of this year, with the help of medical and health institutions in both places, Drolma came to the Yichang Central Hospital. The hospital prepared a separate ward for Drolma's family and organized multidisciplinary experts to examine her condition. A consultation was conducted to formulate a surgical plan. On January 5, the operation went smoothly.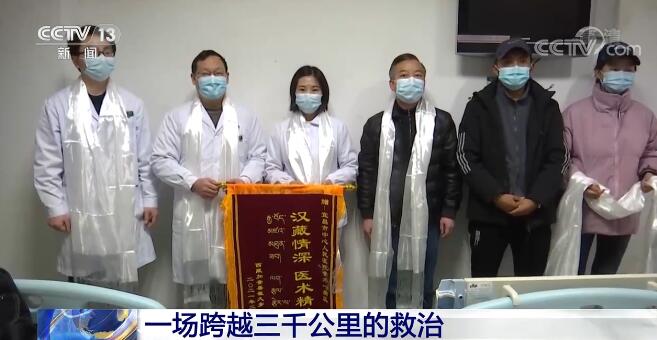 After the operation, Drolma's leg pain was significantly relieved, and more than 10 years of chronic illness was resolved. After one month of treatment and recuperation, Drolma was discharged from the hospital. On the day of discharge, she and her family presented a white khata scarf and pennant in Chinese and Tibetan to the medical staff.