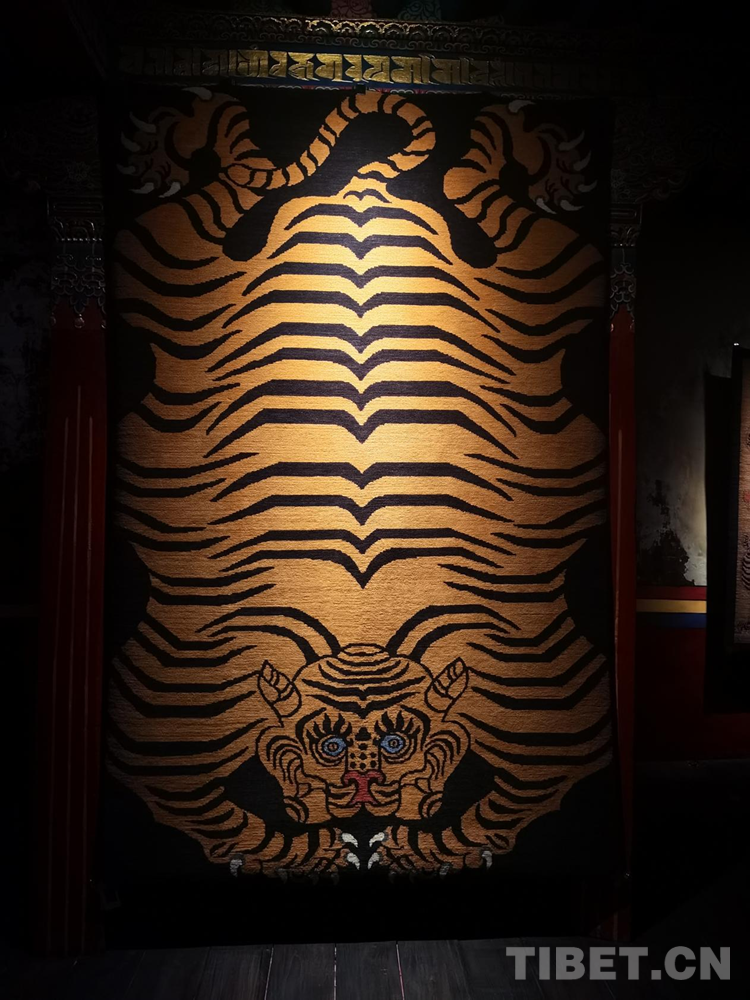 The Jibengang Art Center in the Barkhor Old Town of Lhasa City is a public cultural space, which is a good example of protecting ancient buildings and repairing them as the old model. Embodying the history and stories of the Barkhor Old Town in Lhasa, the center is committed to conveying Lhasa's history and development to the public, and providing citizens and tourists with a window to understand the local culture of Tibet.
On April 9, an exhibition with the theme of tiger-patterned Tibetan rugs and the name of "Wisdom and Fearlessness" opened at the Jibengang Art Center. Through micro-short videos, design drawings, ancient tiger carpet poems and other products, the exhibition displayed ancient traditional Tibetan carpet weaving equipment and raw material samples, displaying the beauty of traditional Tibetan carpet craftsmanship, attracting many citizens, tourists and art lovers.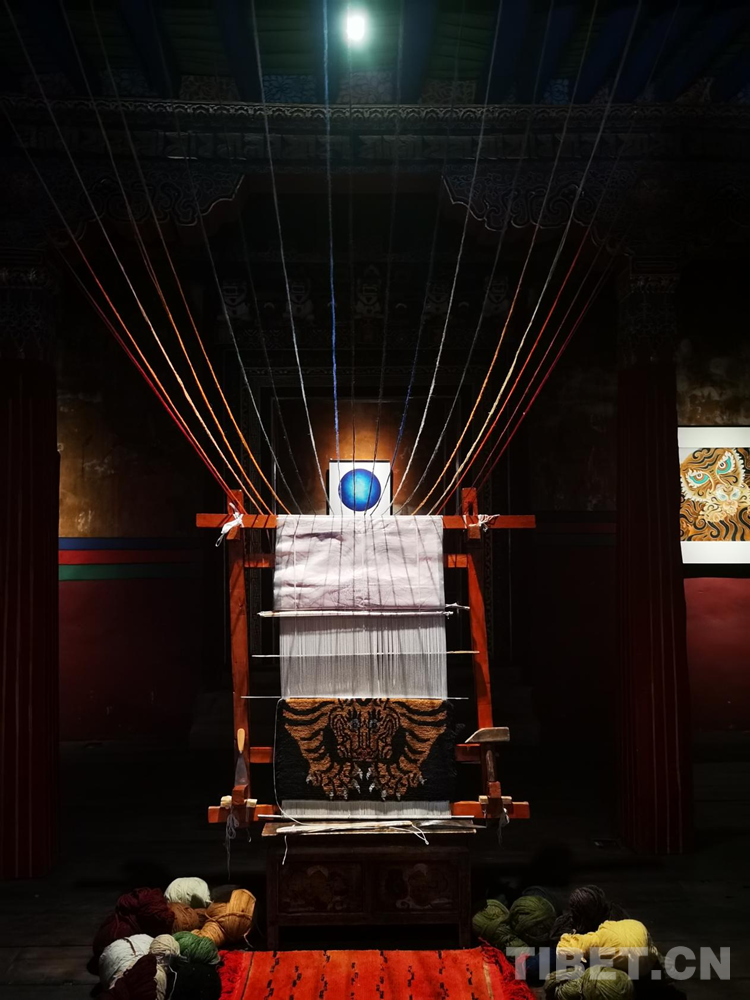 The picture shows the carpet weaving equipment on display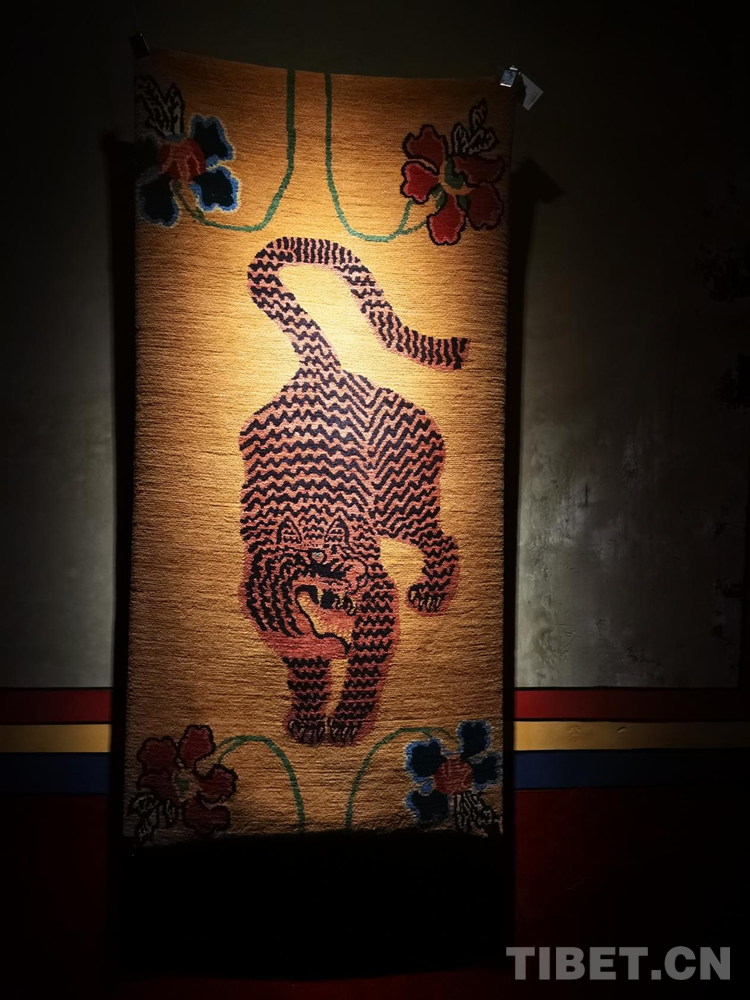 The picture shows the tiger-patterned rug on display
Tibetan carpets are one of the three famous carpets in the world. As a special category of Tibetan carpets, Tiger carpets can be traced back to 1300 years ago. However, Tibetan tiger carpets got the global attention until the 1970s. In 1976, the first well-documented Tibetan Tiger Carpet was brought to the United States and was collected by the Newark Museum in New Jersey. In 1988, Hayward Gallery in London held an exhibition on Tibetan Tiger Carpet, providing an opportunity for the world to discover this cultural and artistic treasure.
During the exhibition, the Jibengang Art Center will also hold the "Tiger Carpet Themed Study Tour" activity, so that more young people can learn about the history of the ancient city of Lhasa, and throw themselves to experience and perceive the fineness of Tibetan intangible cultural heritage and architecture in an immersive way. The exhibition will last until May.