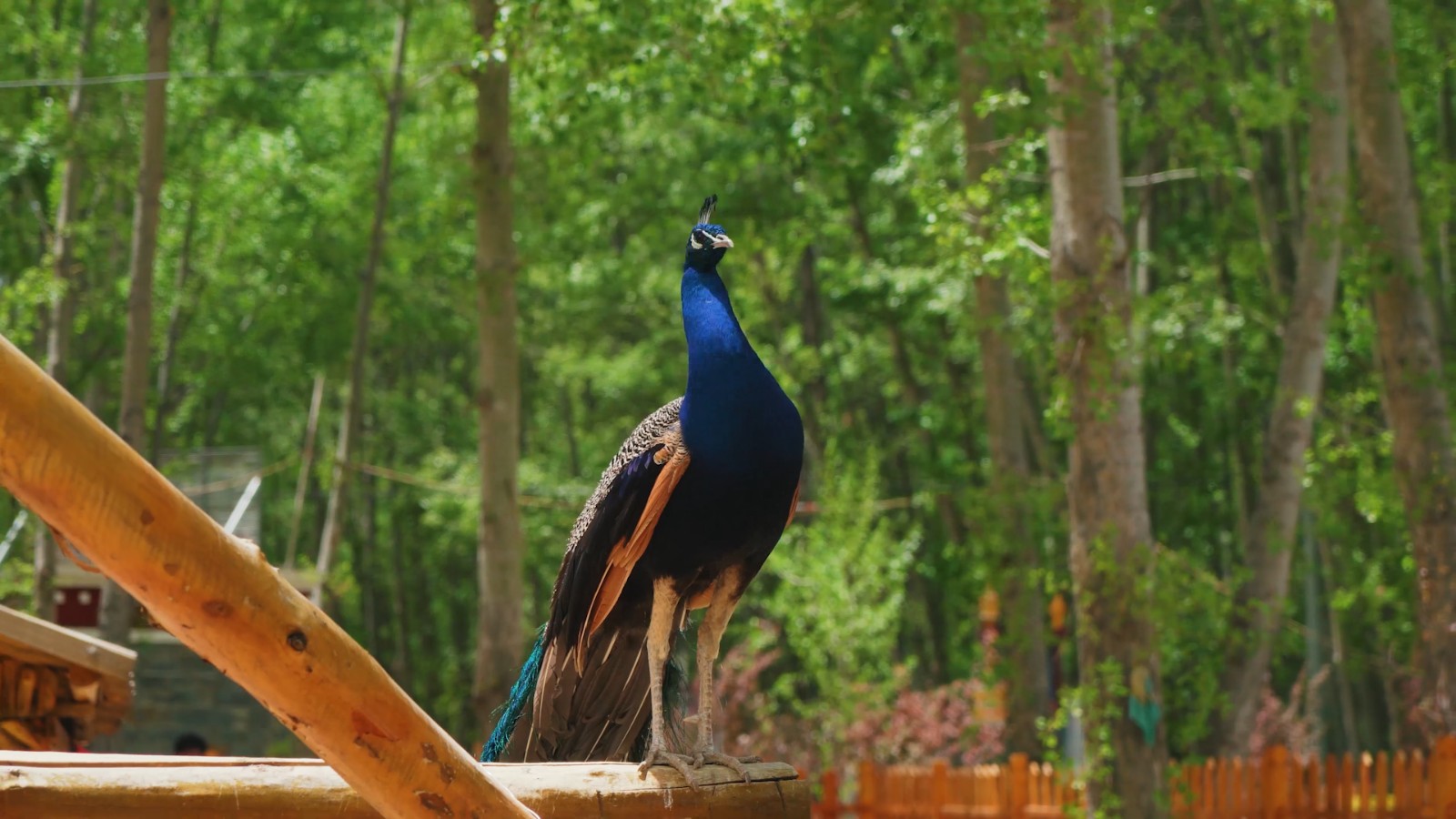 A peacock in the zoo.
The Qushui Zoo in Lhasa City has resumed its opening on March 20. The opening hours are from 10:00 am to 18:30 pm every day. Local residents in Qushui County can enjoy free tickets with ID cards, according to information from the zoo recently.
Located in Qushui County, the zoo is more than 50 kilometers away from Lhasa's urban area and covers an area of more than 1,200 mu. It is a scenic spot integrating sightseeing, popular science education, and plateau animal protection. There are more than 30 kinds of rare animals such as elephants, alpacas, lions, tigers and so on in the park.
According to Tenzin Tuden, deputy general manager of Qushui Zoo, the zoo was closed on November 1, 2021 due to the fact that there were fewer tourists in winter and some animals needed to spend the winter indoors and cannot be viewed. As it gets warmer, the park reopens to the public on March 20 this year. At the same time, the reporter learned that from March 20 to April 20, Qushui Zoo would hold the "Watching Tigers in the Year of the Tiger" event, which is free for tourists born in the year of tiger.
"We have made various preparations to provide high-quality services to the general public and tourists. We hope that everyone can visit in a civilized manner and abide by the rules and regulations of the zoo when sightseeing," said Tenzin Tuden.