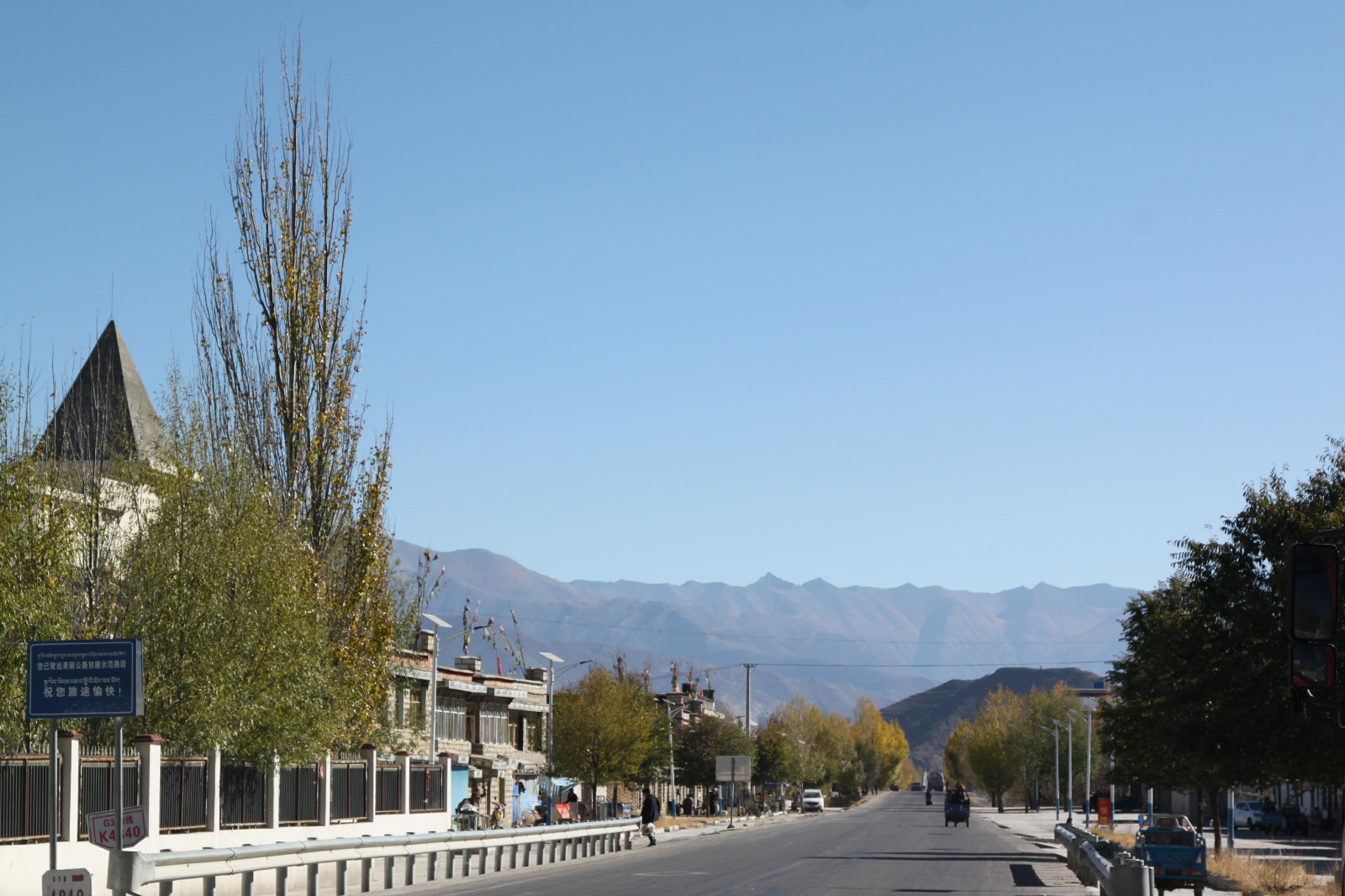 Beautiful scenery of Huda Village along the national highway.[Photo/xzxw.com]
Huda Village in Nyamo Township, Samdrutse District lies more than 30 kilometers along National Highway 318 from the city of Shigatse in southwest China's Tibet.
"Planting trees is also thinking about future generations"
Speaking of the changes that have occurred in Huda Village over the last 40 years, 66-year-old Party member Tashi Tsering told reporters that there were not so many trees in the village before. Both banks of the Yarlung Tsangpo River were bare. Back then, fuel was scarce, so people wouldn't wait for the young tree saplings to grow; they were instead used to fill stoves.
Spring is the season when everything flourishes, but in Huda Village, most people were afraid of spring. Located in a windy area, a gust of wind would kick up sand till it filled the sky, people's homes, and fields. "Back then, the whole village dreamed that one day we would plant lush green trees which would shelter us from the vile sand," said Tashi Tsering.
In 1998, the state proposed the "West China Development" strategy, and Tibet, as a nationally important ecological security barrier, received much attention. Village cadres such as Tashi Tsering picked up a shovel and went to the edge of the fields in the Yarlung Tsangpo River Valley and began to plant trees.
"I didn't expect that after two years, the ecological benefits would start to appear," Tashi Tsering said. "The crops in the field would no longer be obliterated by the wind and sand. At the turn of spring and summer, the trees were green and birds came." Taking everything in, Tashi Tsering feels glad in his heart.
In the new century, the Tibet Autonomous Region also proposed the "Two Rivers and Four Streams" afforestation project. Planting trees has become a conscious action for the whole population. "We don't just think about ourselves, but also future generations!" This year, old Tashi Tsering stopped working, and the burden of planting trees was naturally transferred to his son, Sonam Dorje.