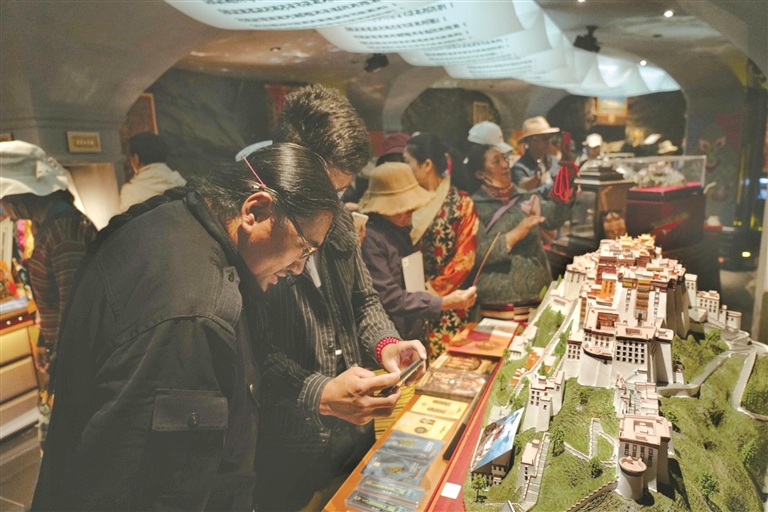 People are selecting and buying cultural and creative product released by the Potala Palace in southwest China's Tibet.
The Potala Palace cultural and creative products experiencing center was recently opened in southwest China's Tibet Autonomous Region. Products such as replicas of thangka paintings and ceramics, Tibetan incense, Buddhist prayer beads, as well as stationeries were released there, which attracts many people and tourists to visit and purchase.
The center is located in the south-west corner of Potala Palace, in a cave at the foot of the Red Mountain. It is the only official store selling cultural and creative products outside of the Potala Palace scenic district. Visitors do not need tickets to see the center or purchase products.