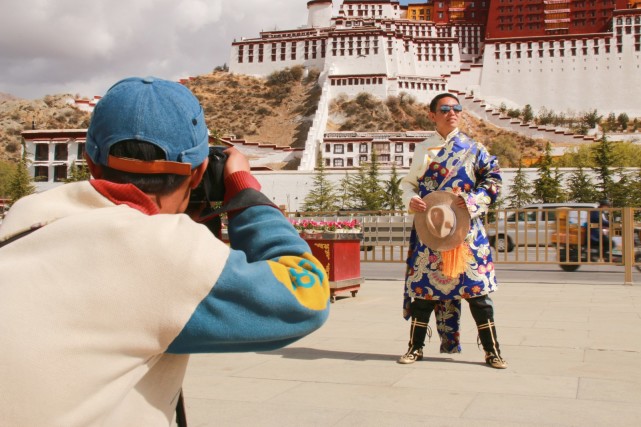 "Look up at the sky." "Hold on to the brim of your hat." "Fold your hands together." In tourist check-in places such as the Potala Palace Square and the Barkhor Street, photographers can be seen everywhere, suggesting postures for tourists.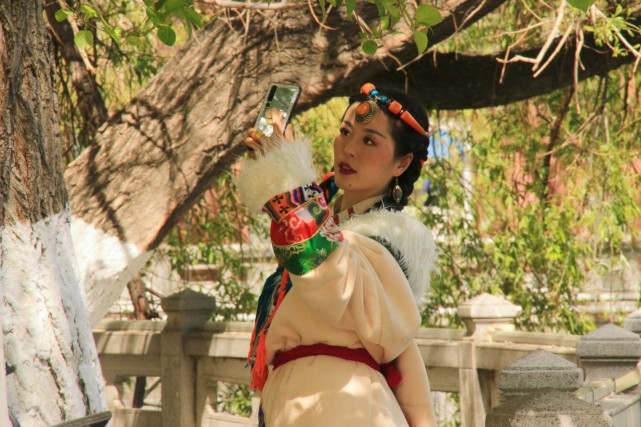 Visitors are dressed in gorgeous Tibetan clothing, decorated with coral, agate, beeswax, and "Tibetan braids". They hold prayer wheels, khada, and Tibetan masks in their hands, and put their hands together in the iconic ethnic etiquette movement. The pictures with unique Tibetan characteristics are fixed in mobile phones and cameras.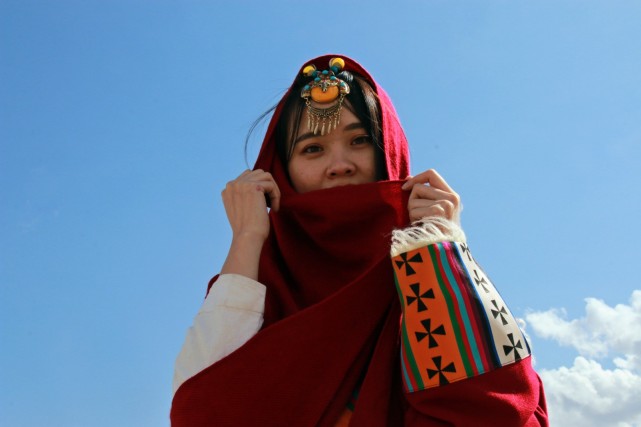 Nowadays, Tibetan clothing photography is a popular new way to travel in Tibet. It can not only leave beautiful memories for tourists, but also add a beautiful new scenery to the streets of Lhasa.