On the evening of May 1, the King Gesar City Scenic Area in Garze County, Garze Tibetan Autonomous Prefecture, Sichuan Province welcomed the first group of self-driving tourists to arrive since the epidemic, marking the return of normal business operations in the scenic area.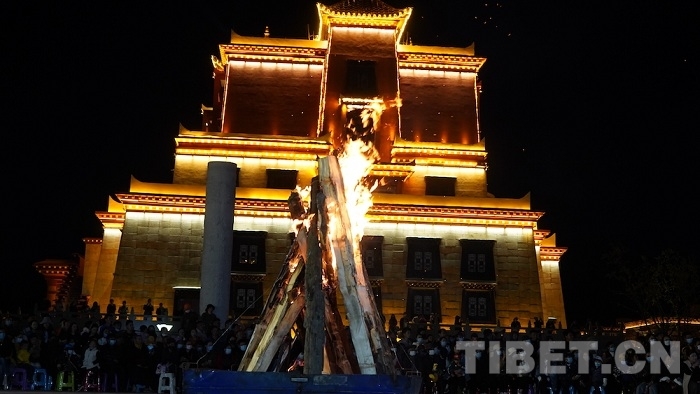 At 9:30 at night, the tourists experienced the enthusiasm of the locals as soon as they got out of their cars. Local people dressed in ethnic costumes and beat drums to greet the tourists from afar. They also presented khata scarves and barley wine, led everyone to encircle the incense furnace, and offered a ritual of sprinkling highland barley and tsampa in front of a chemar box.
The next day, members of the self-driving tour group departed from the front gate of King Gesar City to take a trip around the lake. They were attracted by the beautiful scenery there and stopped to take photos halfway around. Later, under the guidance of a commentator, they wandered around the unique architecture of King Gesar City and appreciated the charm of Gesar culture. King Gesar City presents visitors with magnificent cultural architecture, different landscapes and scenic spots, and sculptures and sketches depicting the joys of life. All of these highlight the architectural, cultural, and experiential beauty of King Gesar City form a unique Tibetan cultural experience that integrates "eating, accomodating, walking, touring, shopping, and entertainment".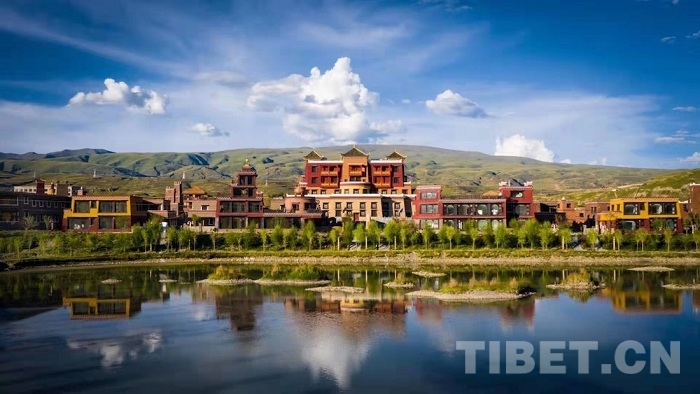 In order to provide tourists with a more secure, safer, and more comfortable environment for sightseeing, King Gesar City takes effective pandemic prevention and control measures every day. They do a good job of monitoring and registering tourists and offering guidance and assistance.
Staff members at the scenic spot service center told the reporter, "Due to the epidemic, we limit entrance of the scenic spots to 5,000 people per day. All self-driving tour groups that enter the scenic spots of King Gesar City must make an appointment in advance, enter the venue at staggered times, and is required to wear a mask at each entry point. Visitors are only allowed to enter after undergoing temperature and health code monitoring."