With the vigorous development of Tibet's tourism industry, more and more tourists tend to like Tibet's special tourism products. This has spawned more special and creative Tibetan tourism products.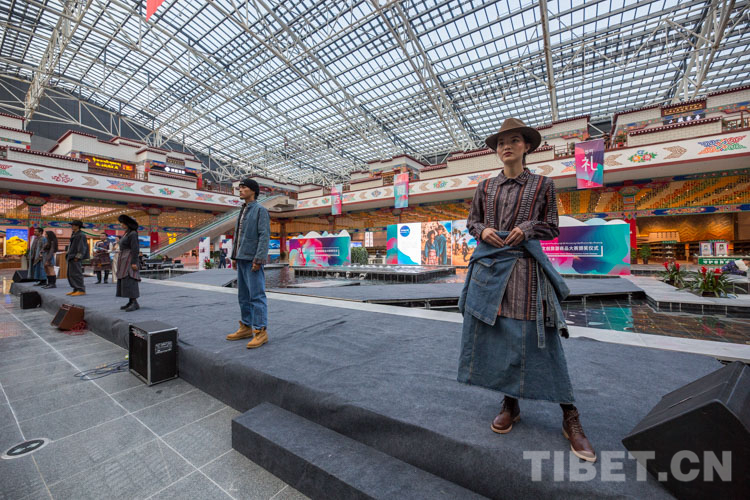 A Tibetan model dressed in costume for the competition.
On October 18, the final event of the 7th "Gifts of Tibet" Creative and Cultural Commodity Tourism Competition was held in Lhasa, Tibet Autonomous Region. After more than a month of preliminary competitions and exhibitions, 15 works stood out from hundreds of entries and advanced to the finals. The contest was hosted by the Tibet Autonomous Region Tourism Development Office and has been successfully held for six consecutive years since 2013.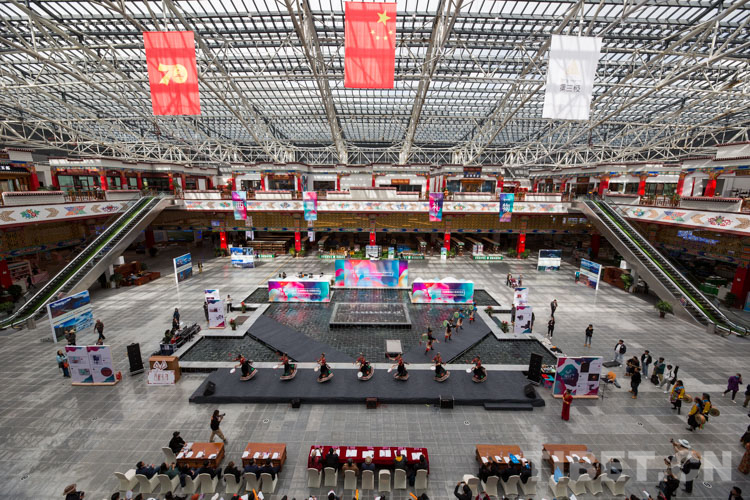 The competition scene.
Yu Youxin, one of the judges for this competition and former vice president of the Beauty Association of Tibet Autonomous Region. "There is still a lot to be developed of traditional Tibetan folk culture. Tibet has many resources with rich historical advantages that need to be exploited. These entries already have elements of special Tibetan ethnic culture and modern concepts, but they lack in the form of performance. Culture is the soul. By combining local materials and traditional craftsmanship, we can create products that are more characteristically Tibetan and can better spread Tibetan culture to the outside," Yu Youxin said.
Tibetan models hold up and exhibit the finalist products.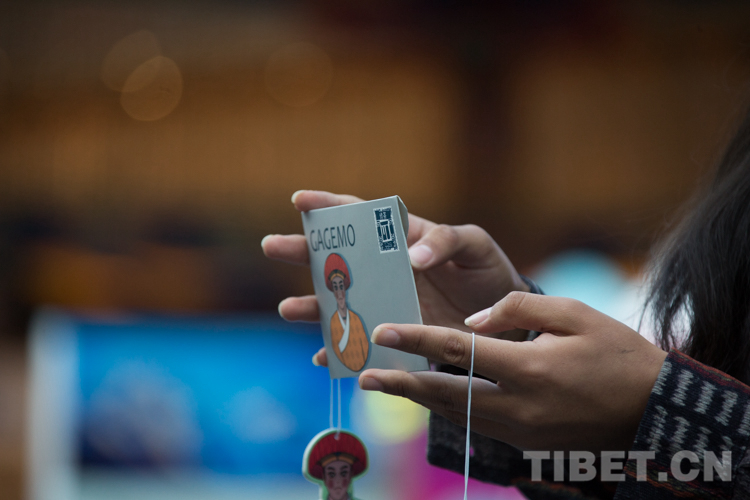 Competition entries on exhibition.
Third Pole: Ngari Starry Sky Lantern, from Tibet's Third Pole Concept Creative and Cultural Development Co., Ltd. won third prize in the competition. "The frame of the lantern is made of khata, and the lampshade we chose is the starry sky of Ngari. Underneath the stars is Mt. Kailash. In previous years, our entries were more oriented towards tourism goods and crafts, but in recent two years we have been strengthening our cultural creativity," a person with the company said.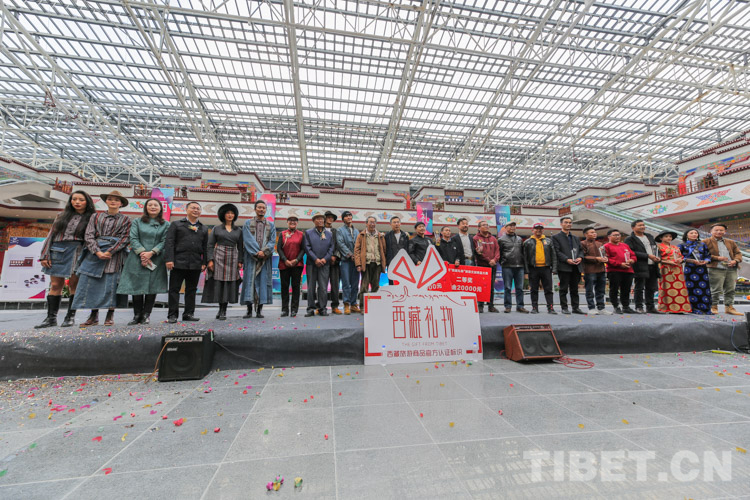 The expert judges take photos with the participants.