A view of peach flowers in Nang county of Nyingchi, Tibet autonomous region. [Photo/chinadaily.com.cn]
Peach flowers are in full blossom in Nang county, Nyingchi city in the Tibet autonomous region, as the 17th Nyingchi Peach Flower Tourism and Culture Festival is on the horizon. The festival kicks off on March 29.
The dry climate makes the county the first place to see peach flowers in spring. Hundreds of pink flower petals swirl in the breeze.
The Nang County Peach Flower Festival started on Friday and will run through April 1. Activities will be held in the county's Bare village and Yarlung Zangpo Park, the best location to admire the peach flowers. These include horse riding, food exhibitions, ethnic costumes and accessories and local specialties.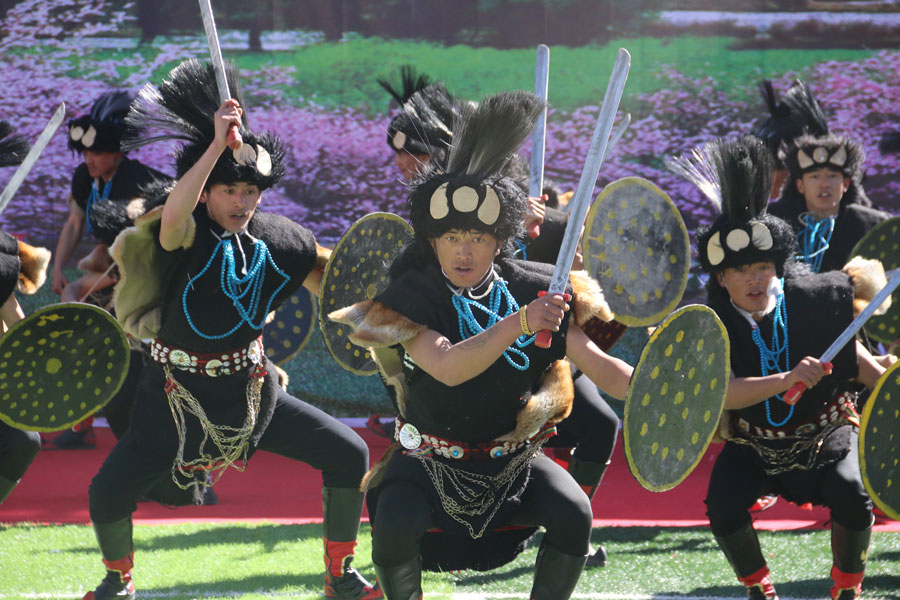 A Tibetan dance during the opening ceremony of the peach flower festival. [Photo/chinadaily.com.cn]