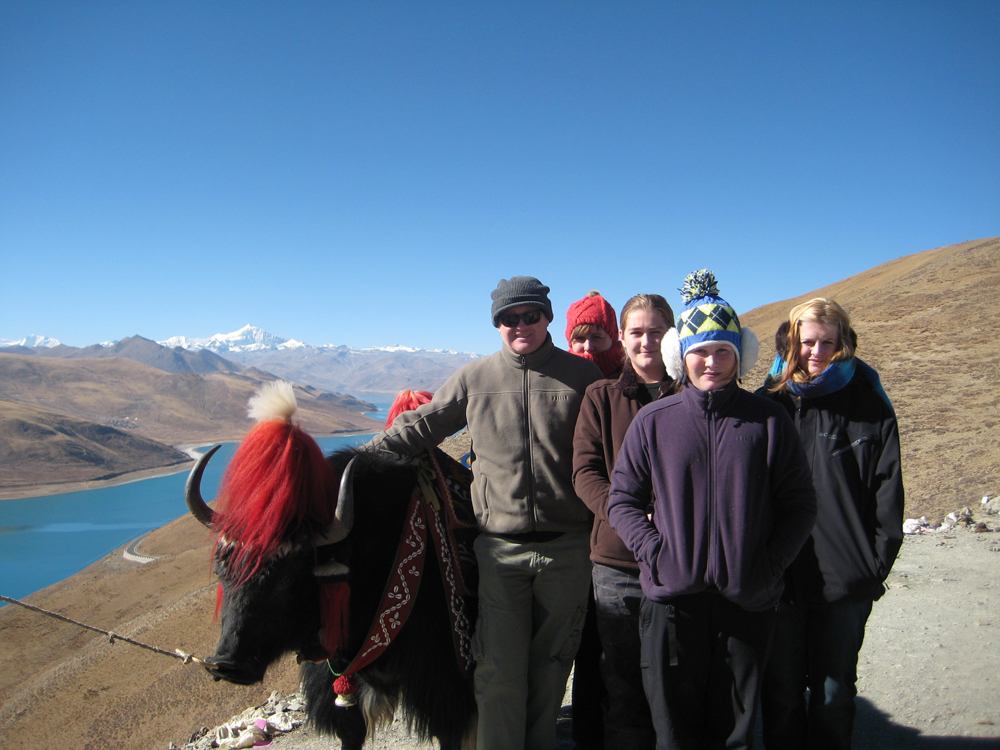 The famous Tibet Autonomous Region (TAR) of China lies on the world's highest plateau, between Sichuan Province and Nepal. With an average altitude of around 4,800 meters, this high-altitude plateau land is a popular destination for the modern tourists. However, the unique landscape of the plateau, with its high altitudes, vast open prairies, and innumerable lakes and mountains makes Tibet a very different place from anywhere else in the world you may have been.
And the culture, people, and religion make this one unique place to visit. No matter where you have been before, or what you may have experienced in traveling, as a solo traveler, there are a number of things to take into consideration when traveling to Tibet. So if you want to know how to travel to Tibet the right way, and not end up making the same mistakes others have in the past, then we have some expert advice for you.
You Cannot Travel Alone in Tibet
One of the most common misconceptions about Tibet is the misinformed belief that you can travel alone within the region, just as you can in inland China. The first thing to always remember is that backpacking or traveling alone in Tibet is forbidden. A number of travelers have attempted in the past to enter Tibet alone, and have had to face the consequences of breaking the laws in China.
Traveling to Tibet can be done as a solo traveler, but only on an organized and pre-arranged tour with a registered Tibetan tour operator. You can have your own customized private tour or join a group tour, the choice is yours. But you cannot travel in Tibet without a tour, tour guide, and private vehicle. In fact, the main permit to get into Tibet, the Tibet Travel Permit, is only issued after application from a registered travel agency. You cannot apply in person.
Plan Well in Advance and Book Ahead
Another mistake that people often make, which always leaves them disappointed, is to try and book the trips to Tibet at the last minute. Tibet is not one of the places in Asia where you can travel to at a moment's notice, and impromptu trips to Tibet are impossible. And there are some very good reasons for this.
Firstly, you need to have a wide variety of travel documents to enter Tibet, many of which can take some time to obtain. In the first place, you will need to have a Chinese Entry Visa (or Chinese Group Visa for those entering from Nepal), which can take around 3-5 days to process with an Embassy of the People's Republic of China. Only once you have your visa (for entry from inland China) can you book your Tibet tour with a registered Tibet travel agency.
Once your trip is booked, we need to make the application for the Tibet Travel Permit on your behalf, as you are not permitted to make personal applications with the Tibet Tourism Bureau (TTB). This can normally take around 8-9 days now, as the time scale has been reduced. You then need to have time to book your flights to China and either flight or train tickets to Tibet, and time for the booking of your hotel (unless you allow us to do it as part of the package). Overall, for planning a trip to Tibet, you should book the tour with us at least 25 days in advance, with your Chinese Entry Visa already obtained.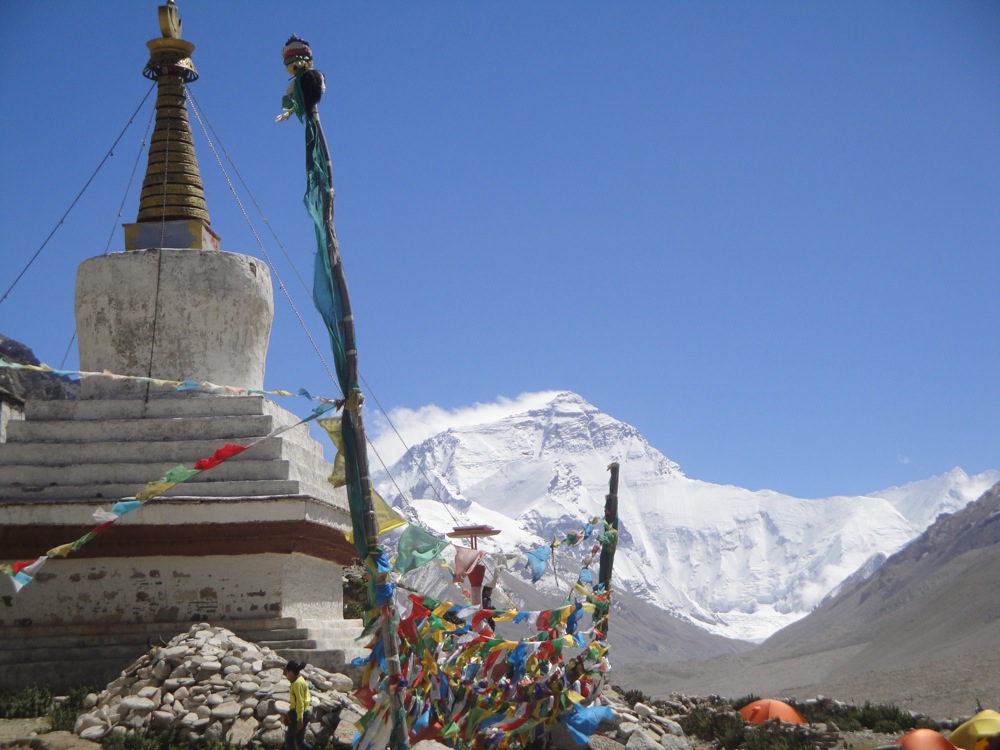 The scenery of Mount Qomolangma Base Camp
Understand about Altitudes and Acclimatization
The Tibetan plateau lies at an average altitude of around 4,800 meters above sea level. At this altitude, the body needs time to adjust to the difference in oxygen levels in the atmosphere, and acclimatization once you arrive can normally take 1-2 days. However, there are some that want a customized tour that will take them straight to Mount Qomolangma or one of the other high-altitude destinations in Tibet.
This can prove to be dangerous, as failing to acclimatize properly to the altitude can result in severe altitude sickness. Altitude sickness can prove to be fatal if left unchecked, so it is recommended to spend a couple of days acclimatizing to the lower altitude of Lhasa, at 3,656 meters, before traveling to areas where the altitudes exceed 5,000 meters. Our customized tour itineraries all include time to acclimatize in Lhasa first, so make the trip safe, even for first-time travelers to Tibet.
Utilize the Knowledge of your Guide
Travel in Tibet is strictly regulated for tourists, and you are not permitted to travel around the region without your Tibetan guide. And while this may be the policy for international tourists to Tibet, it also has definite advantages. Your Tibetan guide can not only show you the best places to visit, but he can also provide you with the information you may require about Tibet from his own personal knowledge. You can also come up against some difficulties in the language barrier, knowing about certain taboos when visiting religious sites, and even issues with taking random photos of the people in Tibet. All of these issues can be advised by your guide, who will make sure that your trip is perfect, and that you can stay out of any potential trouble.
Know which Visa you need and how to obtain it
If you are entering from inland China, you will need to have a Chinese Entry Visa in advance of booking your tour. This is required for applying for the Tibet Travel Permit, and must be obtained from the Embassy of the People's Republic of China in your country of origin.
When entering Tibet from Nepal, the visa used is the Chinese Group Visa, which is a little different. The visa is a sheet of paper, not an entry stamp, and contains the names of all the members of the party. With the Chinese Group Visa, all named members of the visa group must enter and exit Tibet at the same time and at the same port of entry/exit. It is not possible for the group to split up and leave in different ways at different times.
Book on a Group Tour to Save Money
While a private tour of Tibet does give you an almost carte blanche to travel wherever you want on your itinerary, this can be a very expensive way to travel. If you are looking for a way to save money, and are not into traveling in the winter months, then booking on a Small Group Tour is the best way. You will book and join a tour that has a preset departure date and recommended itinerary, and will join other travelers that have individually booked on the same tour. Traveling together with them can save you money on the costs of the guide, driver, and vehicle, which are all shared between the members of the party equally. You can also save on the single occupancy supplement by sharing a hotel room with one of your companions on the tour. You can write to us at sales@exploretibet.com to clarify any doubt related to Tibet Travel and click on here to know detail about Tibet Travel Permits.
Editor: Tommy Tan.