The Central Government has always attached great importance to its Tibet work. It is very concerned with the lives of people of all ethnic groups in Tibet, and it leads national efforts to support Tibet. The Central Government has held six symposiums on Tibet work and implemented a policy of partner support for Tibet, which has been a powerful push for Tibet's development and progress.
Nyingchi Wool Mill. In 1966, the Central Government decided to relocate the Shanghai Weilun Mill to Bayi Township in Nyingchi, Tibet in order to support construction in border regions. This was the start of modern industry in Tibet.
The Lhasa Hotel, one of the "43 Projects" for Aid Tibet. It was completed in September 1985 with a total investment of more than 85 million yuan (about 12 million US dollars). "43 Projects", also known as "Key Projects", was implemented to celebrate the 20th anniversary of the founding of the Tibet Autonomous Region. At the Second Tibet Work Symposium in April 1984, the Central Government determined 43 construction projects in Tibet to be assisted by nine provinces and municipalities including Beijing, Tianjin, Shanghai, Shandong, Fujian, Sichuan, Zhejiang, and Jiangsu.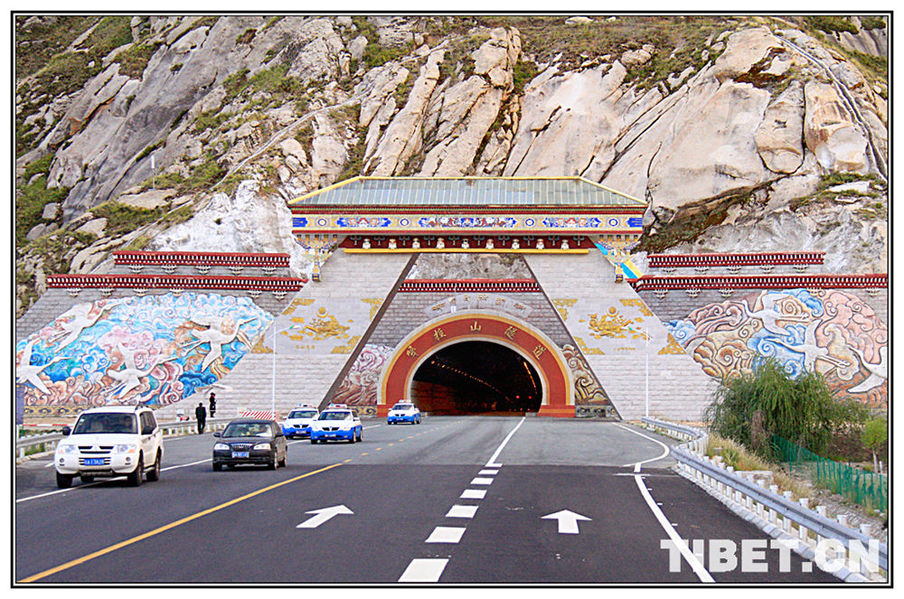 The Lhasa-Gonggar Highway Gala Mountain Tunnel that was completed and opened in August 2005.
Night view of Potala Palace Square. From 1994 to 2005, the Central Government allocated a total of 260 million yuan (about 37 million US dollars) to repair and preserve Potala Palace Square.
The Qinghai-Tibet Railway. The Qinghai-Tibet Railway, one of 117 key Aid Tibet projects, was completed in July 2006 with a total investment of more than 33 billion yuan (about 4.7 million US dollars).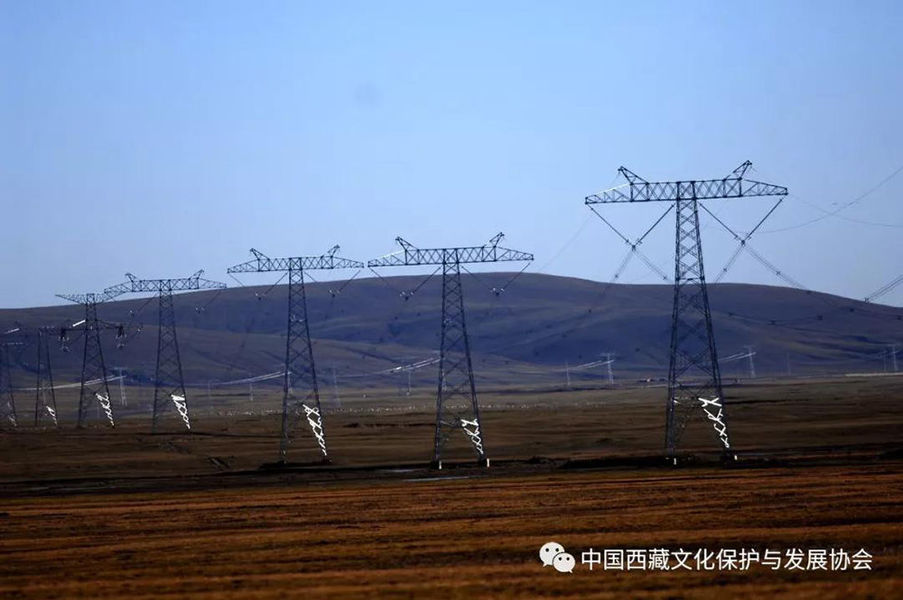 The Qinghai-Tibet Power Transmission Grid, a key project for the China's Western Development Program, was completed and put into operation in 2011 with a total investment of more than 16 billion yuan (about 2.3 million US dollars).
The Lhasa Mass Culture and Sports Center, was completed in October 2014 by the aid of Beijing in construction.
The Tibet Convention and Exhibition Center, which was built by China Communications Group, was completed in 2014 with a total investment of about 294 million yuan (about 42 million US dollars).
The Lulang International Tourism Township in Nyingchi, Tibet, built by Guangdong Province, was completed in 2016 with a total investment of 990 million yuan (about 141 million US dollars).
On the morning of July 16, 2018, a ceremony to review and honor the work of "group-style" education aid to Tibet in Shigatse was held. It commended the personnel who have made outstanding contributions to education in Shigatse. In April 2016, the Ministry of Education officially launched group-style education aid to Tibet.