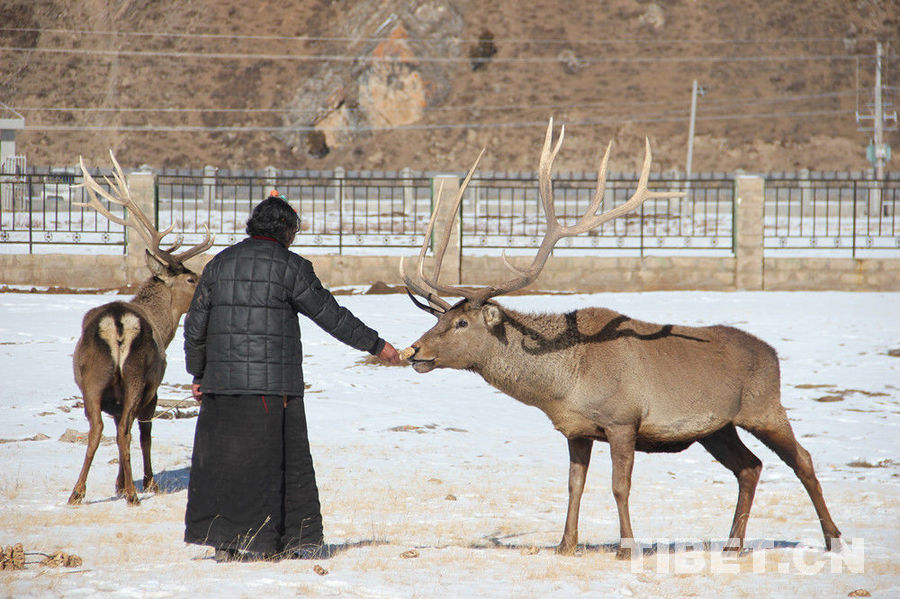 Changchub Lhamo takes the feed to the red deer, calling "wooooo" to the mountains wildly. In a short while, dozens of red deer hoofed up and gathered around her, waiting to share the delicious food.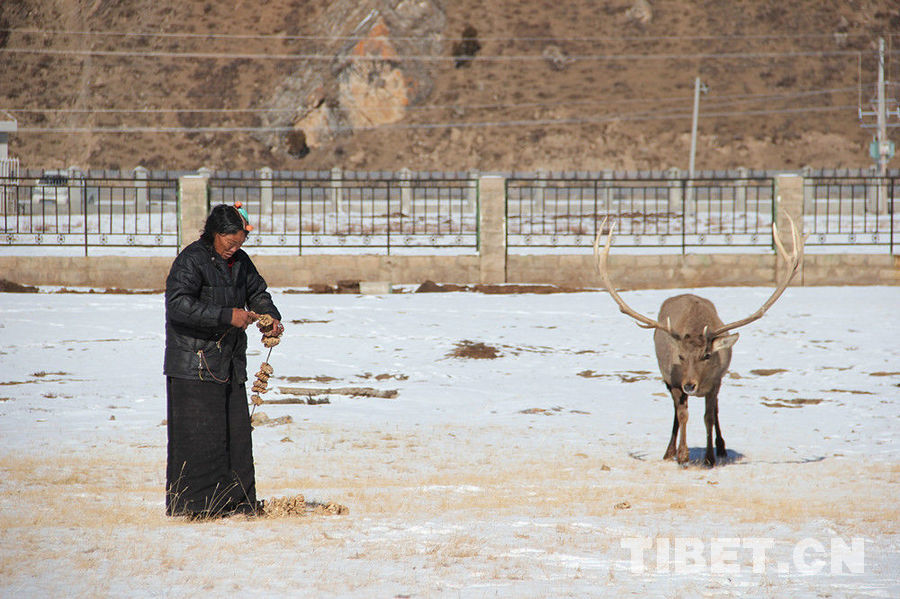 "When I was 15 years old, the villagers who came back from grazing in the mountain brought three wild red deer fawns that had just been born. I heard that the doe was dead, so I kept the three fawns." This was the beginning of the fate between the old person and red deer.
At that time, her family was not wealthy, and Changchub Lhamo "squeezed out" food from her rations to raise the red deer on milk and tsampa. Fearing that the little red deer would catch cold at night, Changchub Lhamo hugged them to sleep.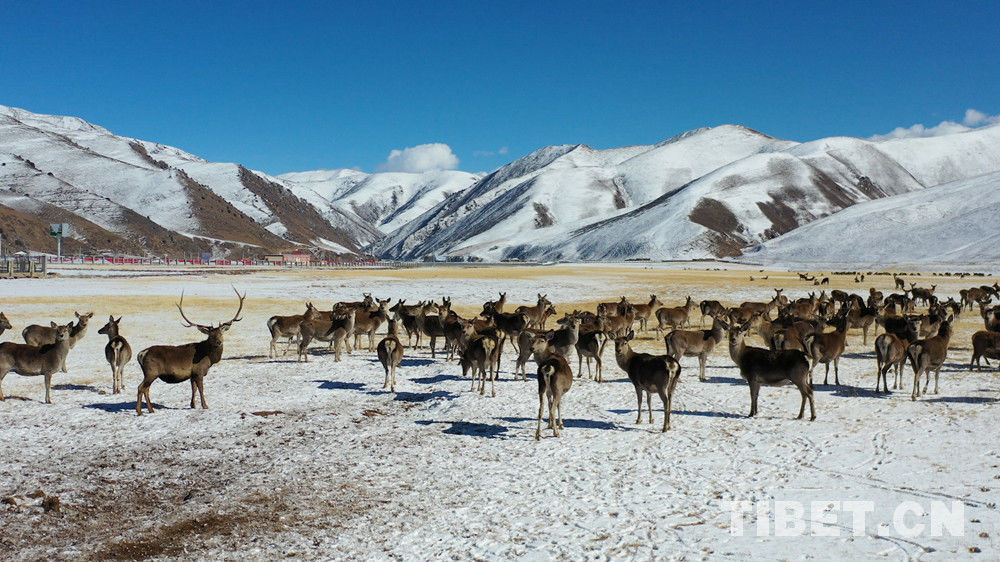 After the fawns made it through the winter, Changchub Lhamo released them. In the winter the following year, the red deer that she had taken care of found Changchub Lhamo again. "They still recognized me, so I mixed tsampa with a lot of salt and fed it to them," she recalled happily.
Since then, they have reached a tacit understanding: each summer, the red deer disappear without a trace in the alpine meadow. In the early winter, they will return down the mountain one after another in groups, looking for Changchub Lhamo. This guardianship has lasted for 48 years.
In 1993, Tibet established the first Riwoqe Nature Reserve, and the core area was planned and established with Changchub Lhamo's ranch as the center. In 2005, the reserve was upgraded to the Riwoqe Red Deer National Nature Reserve, with a total area of 1,206 square kilometers.
Today, Changchub Lhamo has retired, but her "silent agreement" with the wild red deer is still there. Her sons, Pema Tsering and Rinchen Zepei, having been working at the "Management and Protection Station" like their mother for a lifetime.