In the middle of the eights month of the Tibetan lunar calendar, the people of Jina Village in Bacab Township, Xainza County, Nagchu City, southwest China's Tibet Autonomous Region ushered in a grand annual festival: the wool-shearing festival.
According to local customs, on this day, everyone in the village gathers together to shear sheep, eat yoghurt, celebrate the harvest, and engage in circle dance to pray for the flocks of sheep to be strong and fat. Of course, this is also a very happy time for the young children, who not only get to eat all kinds of food but also play Tibetan games. It is a day filled with infinite joy.
Children in the village.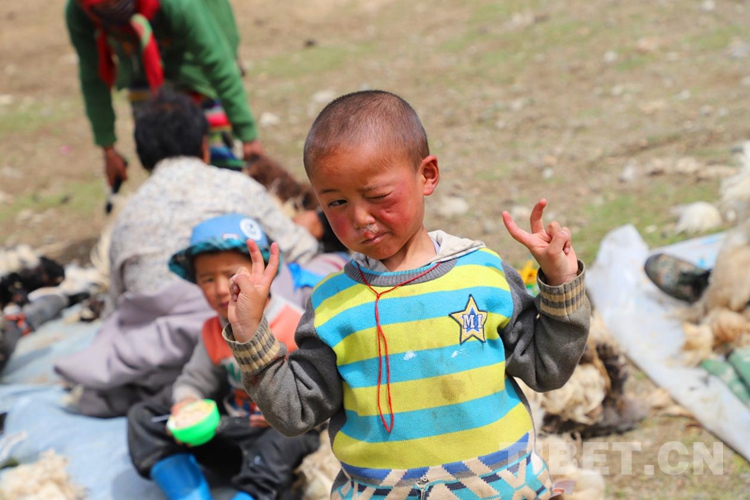 Children in the village.
A child eating yoghurt.
Happy little Drolma.