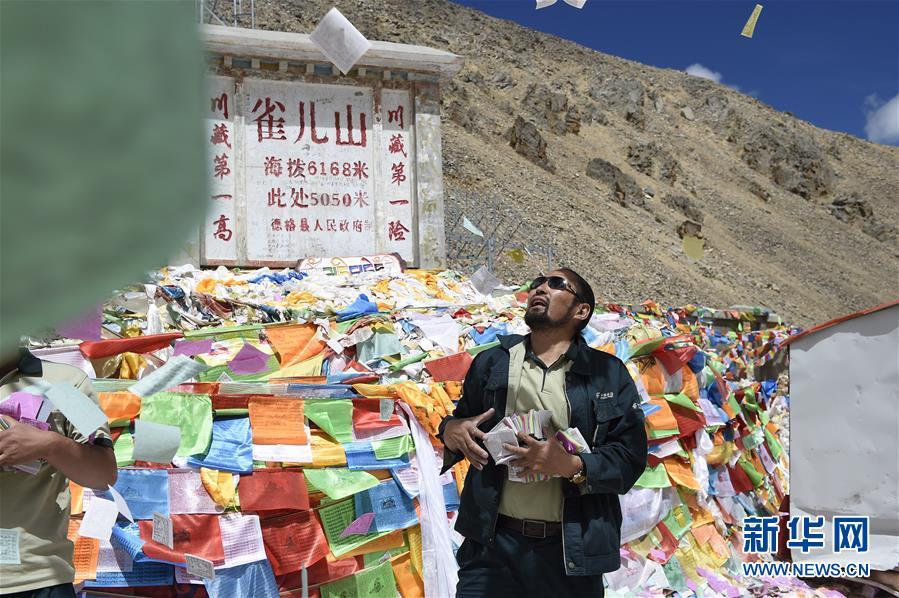 On the Que'ershan highway, with an altitude of 5,050 meters.
In more than 30 years, he drove a mail van, travelling to and fro an section of road with an altitude rising from 2,500 meters to 5,000 meters in Garze Tibetan Autonomous Prefecture, southwest China's Sichuan province, sending mails from inland areas to destinations.
His name is Jigme Dorje, and he is called as a hero by locals. His mail van is the only one in his County and he earned the job for his proficient driving and repairing skills.
His regular journey include crossing the province's highest highway pass, the Que'ershan Mountain pass, where the narrowest part is less than 4 meters, with gravel hanging on one side and abyss on the other side.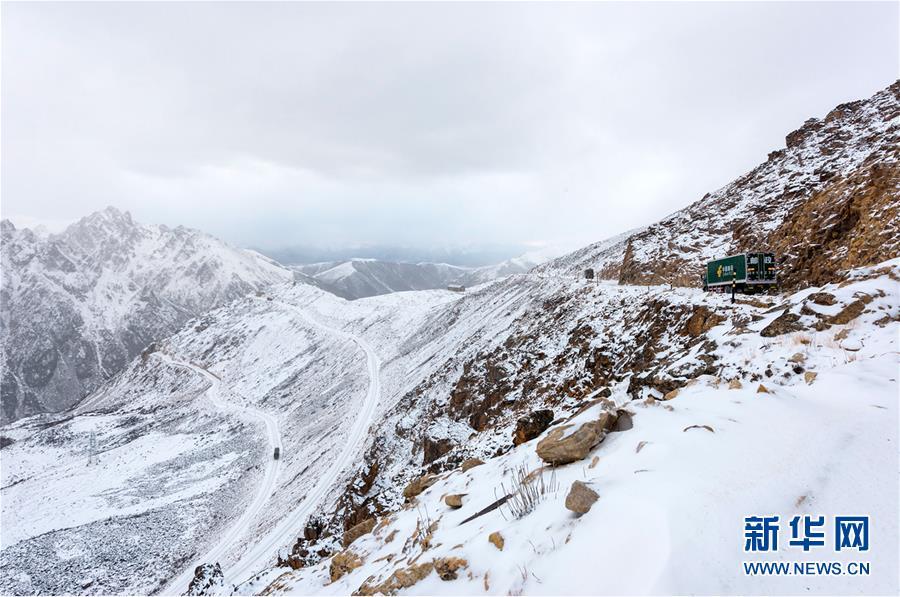 The regular mail route of Jigme Dorje.
Because of the dangerous road and the harsh plateau climate, many people choose to give up when given this job. However, Jigme Dorje kept going on. He made more then 20 trips to and from this section of road. In winter, he sometimes even got trapped in mountains due to heavy snows.
But that is not all. In September, 2012, he was robbed by bandits on his road.His was stabbed, with broken ribs and injured skull. After treatment and recovery, he returned to his job again.
In all these 30 years, Jigme Dorje has few opportunities to spend his Spring Festival with family members. But in his view, every letter and every parcel sent out to destinations brings happiness to others.
In total, Jigme Dorje travelled more than 1.4 million kilometers in 30 years, which is the same as going 35 times around the equator. He never had an accident and did well with every sending mission.
Editor:Yanina