Ukrainian President Petro Poroshenko has called a meeting of his military cabinet over the emergency situation in the Sea of Azov, Poroshenko's spokesman Svyatoslav Tsegolko tweeted on Sunday.
  Earlier in the day, the Ukrainian Navy said on Facebook that Russian forces opened fire on Ukrainian vessels near the Kerch Strait, which separates the Black Sea and the Sea of Azov, wounding two sailors, damaging two vessels and forcefully stopping another vessel.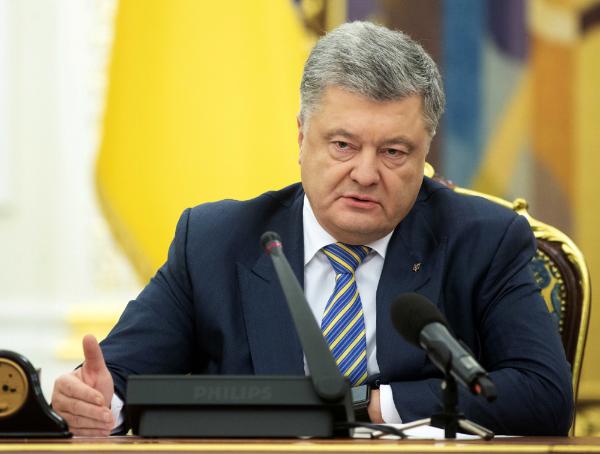 Ukrainian President Petro Poroshenko leads the National Security and Defence Council meeting in Kiev, Ukraine, Sunday, Nov. 25, 2018. [Photo: AP/Mykhailo Markiv]
  "The ships were captured by special forces of the Russian Federation," the Ukrainian Navy said.
  Before the incident, the Russian Federal Security Service said that three Ukraine naval ships violated the Russian border in the Black Sea and conducted dangerous maneuvers defying Russian orders.
  The Ukrainian Navy said it has informed Russia in advance about the passage of Ukrainian vessels from the Black Sea to the Sea of Azov through the Kerch Strait.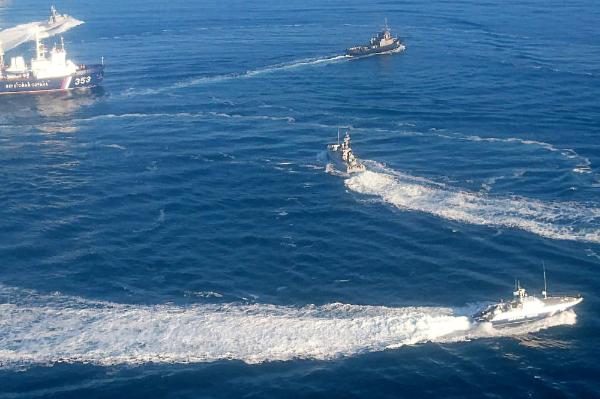 Three Ukrainian Navy vessels illegally cross the Russian border and intruded into Russia's territorial waters, November 25, 2018. [Photo: IC]
  According to local media reports, Russia has blocked Ukrainian vessels from entering the Sea of Azov.
  The Ukrainian Foreign Ministry has accused Russia of provocative actions, saying it has "violated freedom of navigation by unlawfully using force" against the Ukrainian ships.
  Volodymyr Yelchenko, Ukraine's ambassador to the United Nations, said Kiev would appeal to the UN Security Council over the incident.