A pilot traffic management program for unmanned aerial vehicles (UAVs) was launched Monday in Shenzhen, south China's Guangdong Province.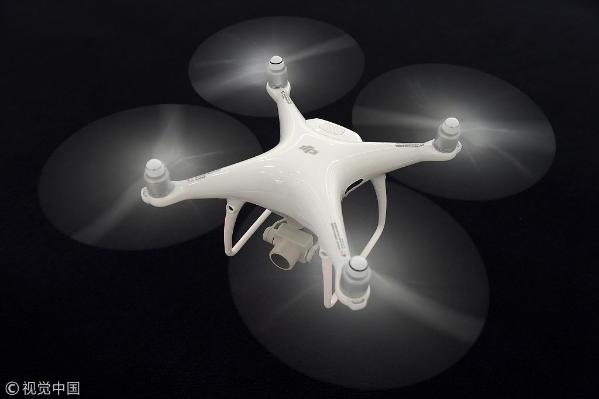 In this picture taken on May 11, 2017, a drone flies in the showroom of the China drone-maker DJI headquarters in Shenzhen. [Photo: VCG]
  The trial program contains a new online platform for UAV management, which could offer services such as quick approval of flight applications, real-time flight paths, quick verification of identities and information broadcasting.
  "Linking the management systems of the air force, the civil aviation administration and the municipal government, the platform represents an innovative cooperation between the military and civilian sectors," said Ge Xiaoming, director of the pilot program's office.
  UAV users in Shenzhen could register for the platform via the website www.utmiss.com.