Staff are conducting biodiversity monitoring and patrolling.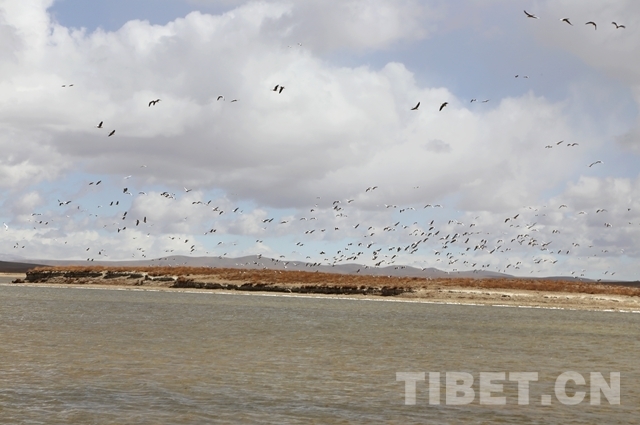 A large number of migratory birds are seen in the air over Hangtso National Wetland Park in Nagchu, southwest China's Tibet.
On April 17, the Tibet Autonomous Region Nagchu Municipal Forestry and Grassland Bureau carried out spring biodiversity monitoring and patrolling tasks in the Hangtso National Wetland Park.
The monitoring and patrolling activities coincided with the spring thawing of the Changtang area. It is also the time of migratory birds' breeding period.
According to monitoring, the birds are mainly bar-headed geese, brown-headed gulls, common terns, and others. The early arrived bar-headed geese and brown-headed gulls began to occupy and fill their nests and the bar-headed geese have begun to lay eggs. The waterfowl population is around 10,000.
To date, Nagchu has established six national wetland parks with a total area of 153,812.55 hectares. According to plans, the spring biodiversity monitoring and patrolling activities are carried out simultaneously in the six national wetland parks, three national nature reserves, and two internationally-important wetlands.