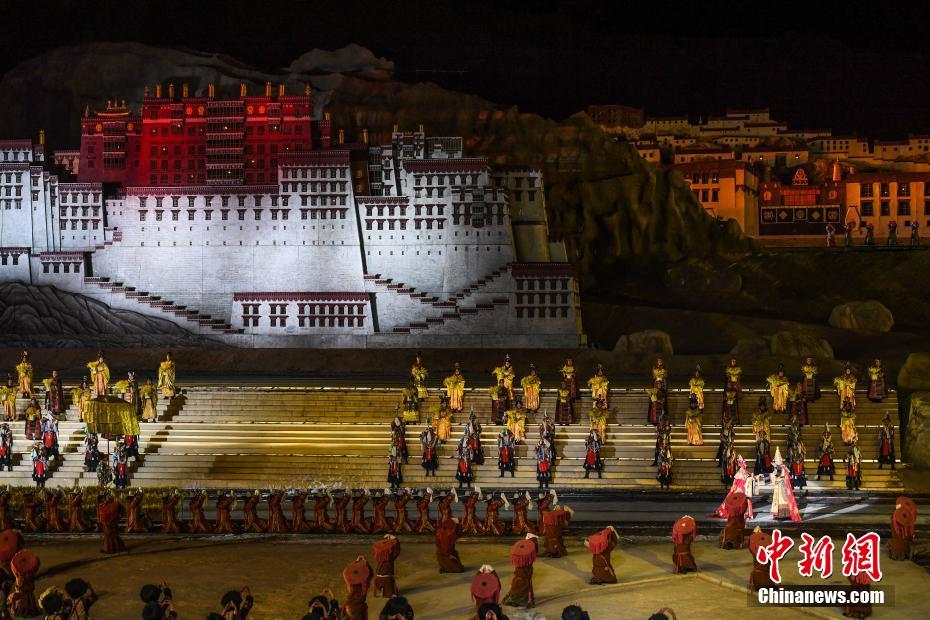 On the evening of July 12, the first Tibetan Culture and Art Festival officially opened at the Princess Jincheng Theater in Lhasa, capital of Tibet Autonomous Region. More than 400 people from all ethnic groups in the region witnessed the grand event.
The festival is the first regional comprehensive cultural and artistic event held in the Tibet Autonomous Region. During the festival, 15 competitions will be held, including the Young Singer Competition, the Folk Singer King (Queen) Competition, the Tibetan Opera Singing Competition, and the Creative Design Competition. At the same time, at the main venue of the festival, near the Princess Jincheng Theater in Lhasa, there will be a variety of offline activities such as cultural markets, singing and dancing flash mobs, etc.
Dekyi Yudron, an audience who participated in the opening ceremony, said excitedly: "I am very proud of the holding of this art festival. In the opening performance 'Kelsang flowers on the horizon', our love of the great country and our family are truly expressed, and I wish the great motherland prosperity and Tibet's future more splendid."