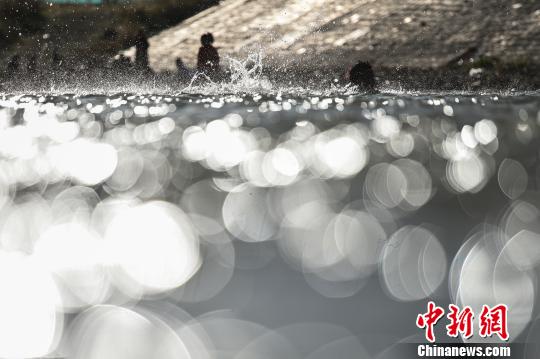 Tibetan people are playing in the Lhasa River.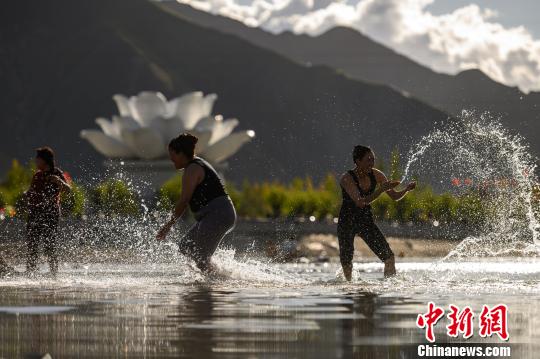 Tibetan people are bathing in the Lhasa River.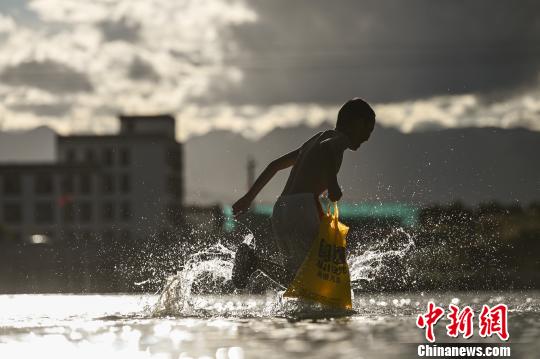 A Tibetan child is playing in the Lhasa River.
From September 9 to 15, the Tibetan people welcomed the annual traditional "Bathing Festival".
The Tibetan Bathing Festival is held every year during the seventh month of Tibetan calendar in early autumn. According to Tibetan folk song, "When the abandoned mountain star rises, it is clean and warm for bathing." That is to say, when the "abandoned mountain star" (Venus) illuminates the snowy plateau for seven days, the Tibetan people bathe in water flowing through the light of the star, which can eliminate the body's ailments and psychological distractions to help one be healthy throughout the year.