The opening ceremony for the King Gesar City and the village industrial base was held on September 16 in Garze County, southwest China's Sichuan Province. There are more than 1,000 scenic spots based on the Gesar Story set up within the city. For example, visitors can listen to the Gesar epic and watch Gesar Tibetan opera. King Gesar City is built as a poverty alleviation project aiming to help people get rid of poverty by developing Gesar culture in local villages.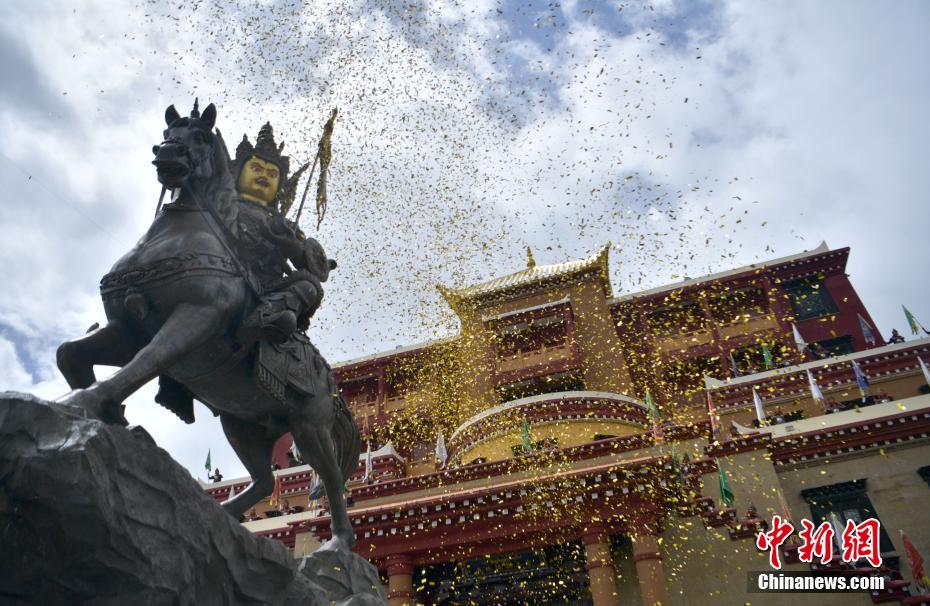 The landscape of the King Gesar Samdrup Dagze Palace.
The unveiling ceremony for King Gesar sculpture.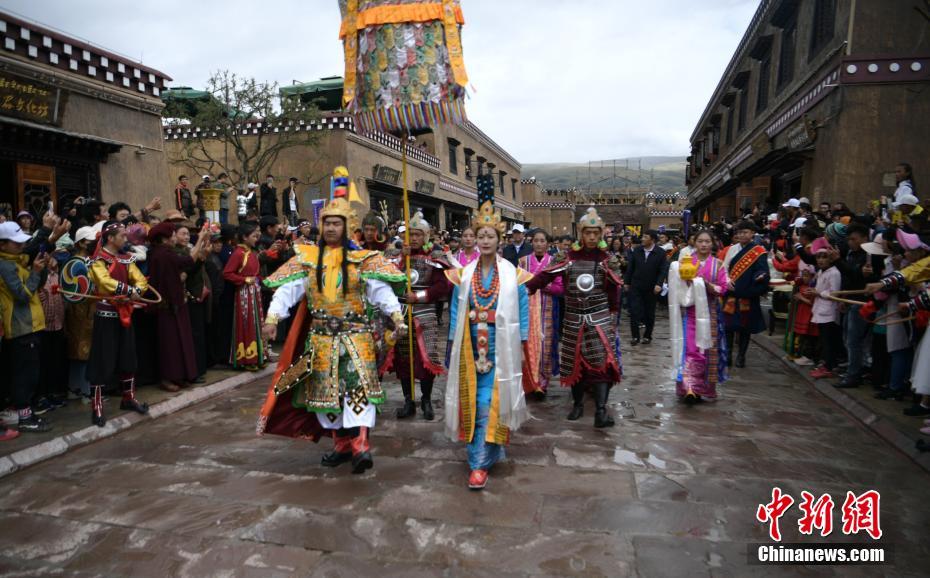 Actors playing the role of King Gesar attracting people to come.