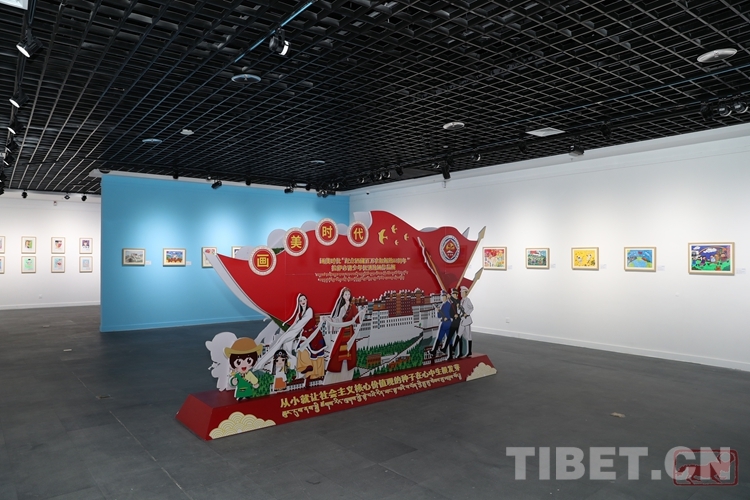 On March 31, "Commemorating 63rd Anniversary of serfs' Liberation in Tibet" exhibition of outstanding paintings by youth in Lhasa opened at the Tibet Yak Museum.
To commemorate the 63rd anniversary of the liberation of serfs in Tibet, the Tibet Yak Museum has been collecting themed paintings from primary schools and junior middle schools in Lhasa since January 20.
After a fair and open review process, 4 first prizes, 9 second prizes, 12 third prizes, and 113 outstanding works were selected. The dense and green trees, the doves of peace flying, the Fuxing high speed trains on the plateau, people of all ethnic groups dancing cheerfully... various paintings with vivid colors and lively brushstrokes show the little artists' passion for a better life, gratitude for a happy life and longings for a promising future.
This exhibition is jointly sponsored by Lhasa Cultural Bureau and Lhasa Education Bureau, and hosted by Tibet Yak Museum, with the assistance of Lhasa Federation of Literary and Art Circles and Lhasa Artists Association. The exhibition runs from March 31 to April 29.