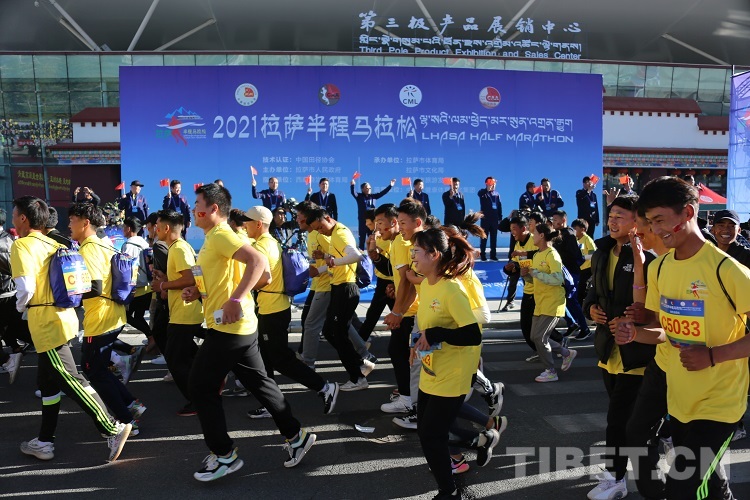 At 9:30 am on October 16, the starting gun for the 2021 Lhasa half marathon fired.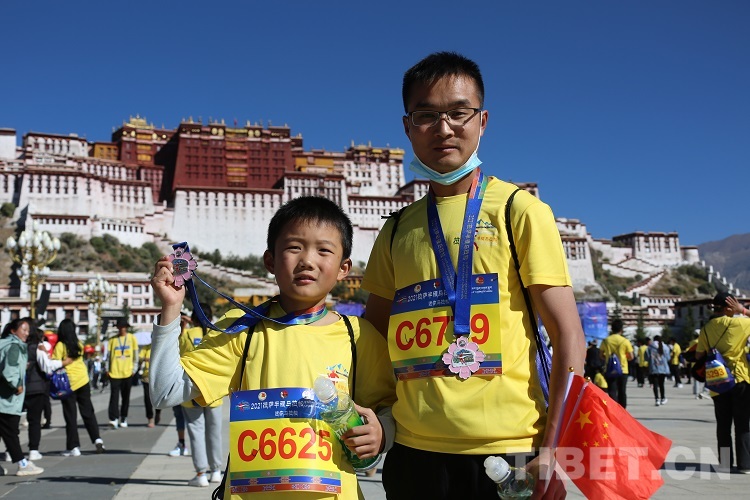 Nine-year-old Wang Yuqi completed the mini-marathon with his father. There is no fatigue on his face, but the joy of completing the game and the happiness of being with his father.
Dawa Zhaba, who has just finished the game and is resting, is covered with khatas around his neck: "I am a teacher from the third elementary school in Nagchu City. These khatas were given to me by my former students, and they all participated in today's event. Whether it's participating in the competition or volunteering, they make me proud. I think I should lead by example as a teacher. I can take advantage of my vacation time to participate in today's competition, just to show them by my practical action that they must develop a strong character and good habit of participating in physical exercise."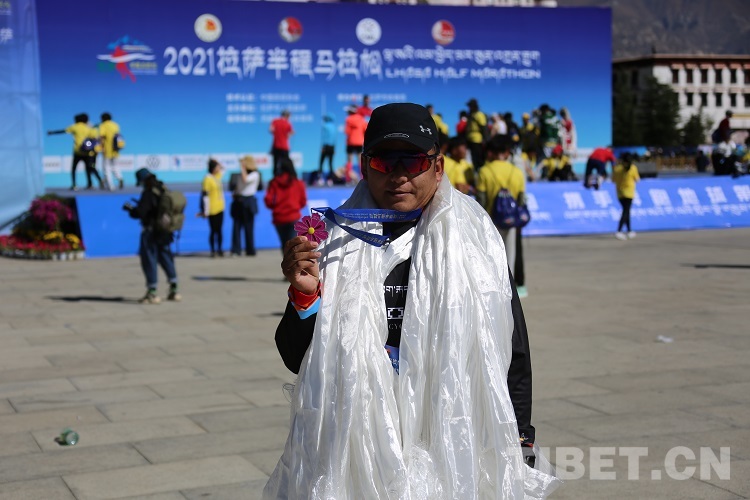 In recent years, Lhasa City has strived to create an upgraded version of "Nationwide Fitness + Global Tourism", innovated and developed the "Sports + Tourism + Culture" model. Brand events such as the Plateau Marathon have become an important link to promote the joint development of sports and the cultural and tourism industry as well as an important platform to showcase the unique ethnic customs and tourism and cultural resources. Especially since the first half-marathon was successfully held in 2018, the level of the event has been continuously improved and the brand effect has become increasingly prominent. It is deeply loved by the general public and tourists and has become a beautiful business card to convey the spirit of sports and display the image of Lhasa.