Sanyou Village on the Lhasa Riverside is located in Chushur County, Lhasa City, Tibet Autonomous Region. By the time of 2016 when the village completed construction, more than 100 impoverished households from 10 surrounding villages were moved here to start new lives. Nowadays, many people in the village have been brought out of poverty thanks to relocation and the industrial development in the village.
A bilingual kindergarten was built in the village at the same time, which provides free education for the 64 children in the village. The kindergarten also provide three meals a day. In addition to the main social, science, art, language, and health classes, the kindergarten prepares an abundance of outdoor activities for the children.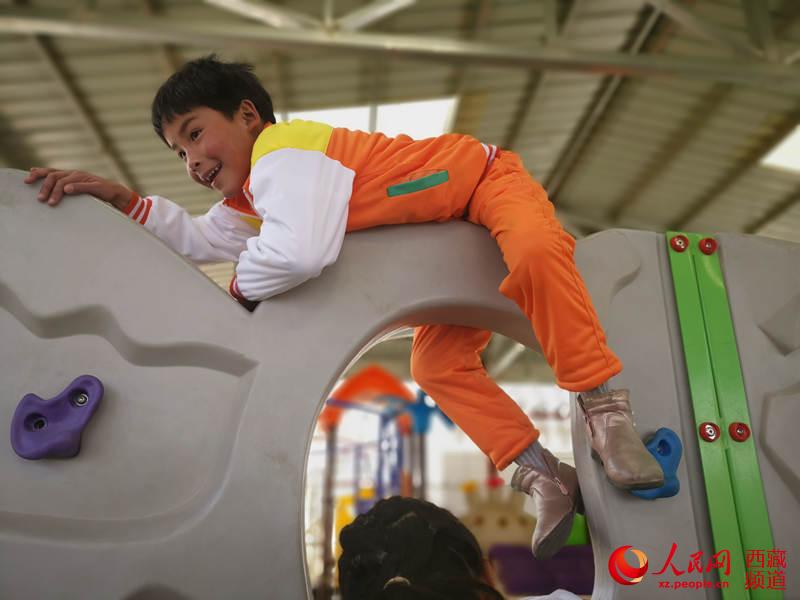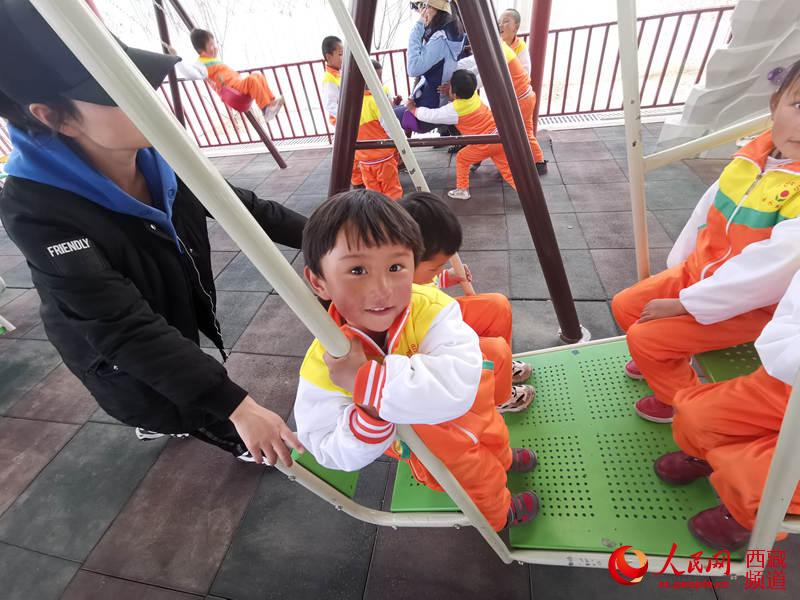 Children play joyfully during an outdoor activity at the kindergarten.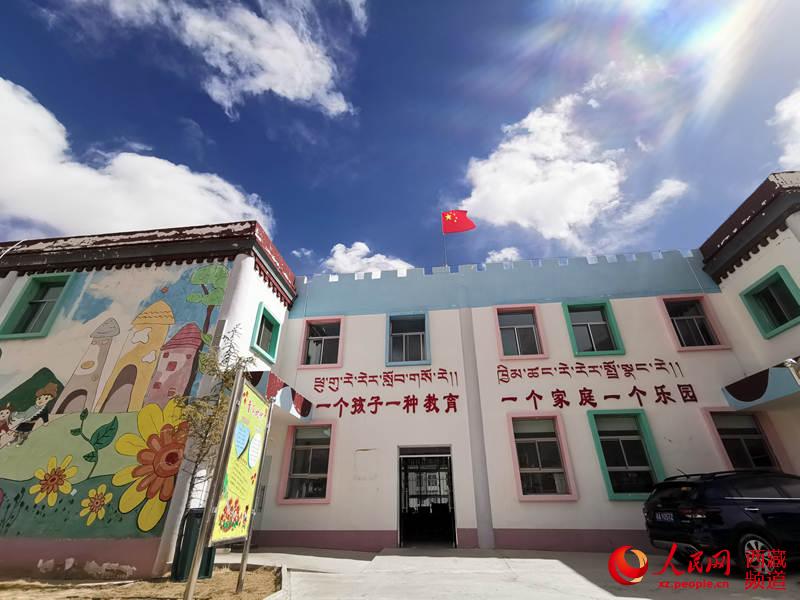 The Sanyou Bilingual Kindergarten in Chushur County, Lhasa.