The democratic reform that occurred in 1959 is believed to be the greatest and most profound social change in Tibet's history. From then on, Tibet abolished the dark feudal serfdom and established a completely new social system, with people becoming their own masters whose rights are fully guaranteed. Here, we will share with you some old photos through which we can see what Tibet was like 60 years ago.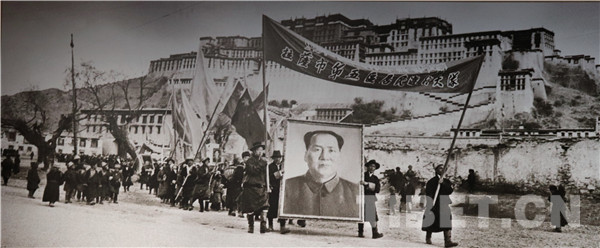 Photo shows in April 1959, people of all ethnic groups in Lhasa, capital of Tibet, celebrates the victory of cracking down the rebellion by the separatists.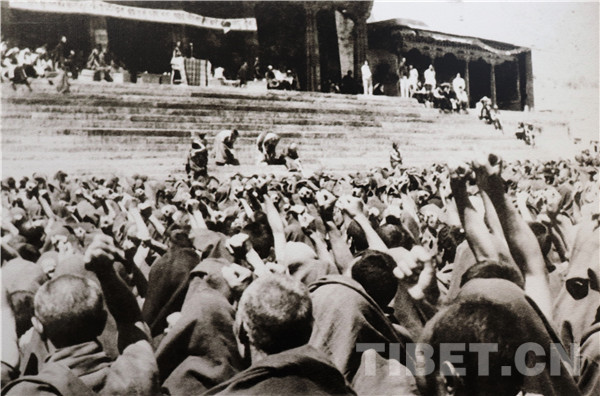 Photo shows emancipated monks at Drepung Monastery, one of the three major monasteries in Lhasa, accuse the serf owners in the monastery.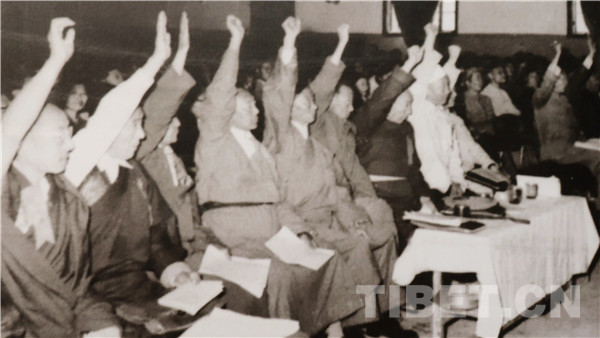 Photo shows the Preparatory Committee for Tibet Autonomous Region holds its 2nd plenary session and unanimously adopts the resolution on democratic reform in the whole region of Tibet.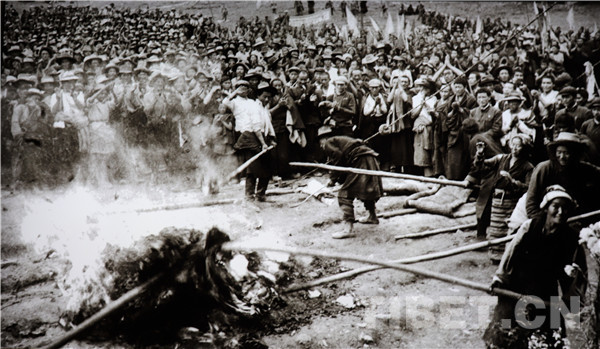 Photo shows in summer of 1959, emancipated serfs in Dargye, Zangdog Townships, Lhasa, burn their title deeds, covenants and debt contracts.
Photo by Chen Zonglie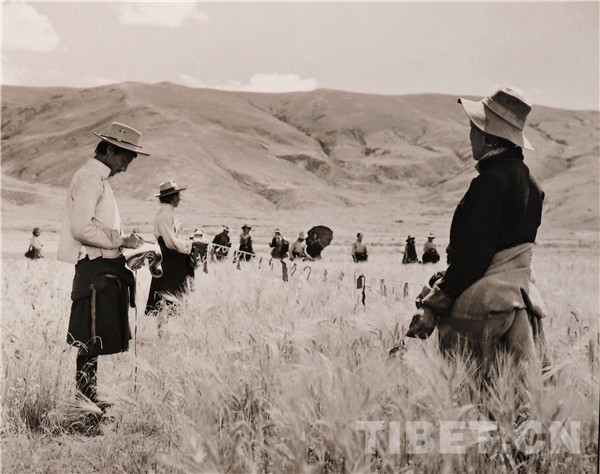 Photo shows people in Lhagyari measure and distribute land in 1959.
Photo by Lan Zhigui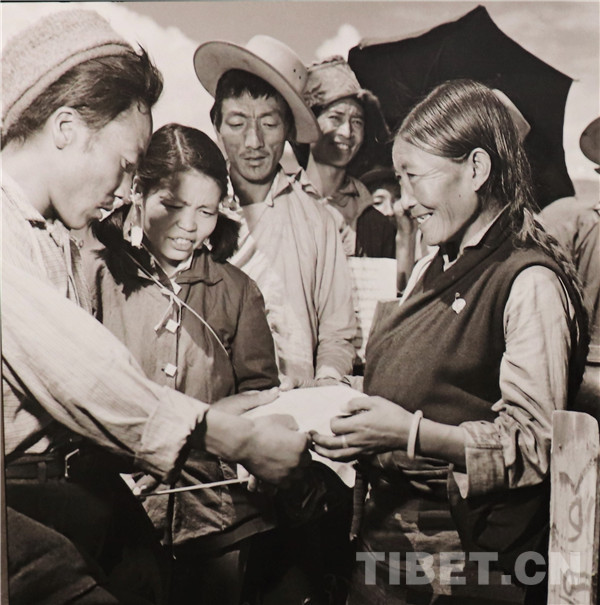 Photo shows people in Lhagyari receive their land certificates issued by the government in 1959. Photo by Lan Zhigui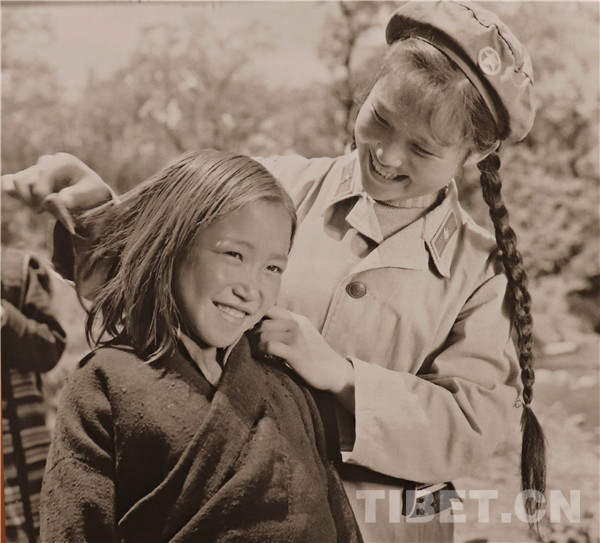 Photo shows a PLA aunt is doing up hair for me in Lhasa in 1959.
Photo by Lan Zhigui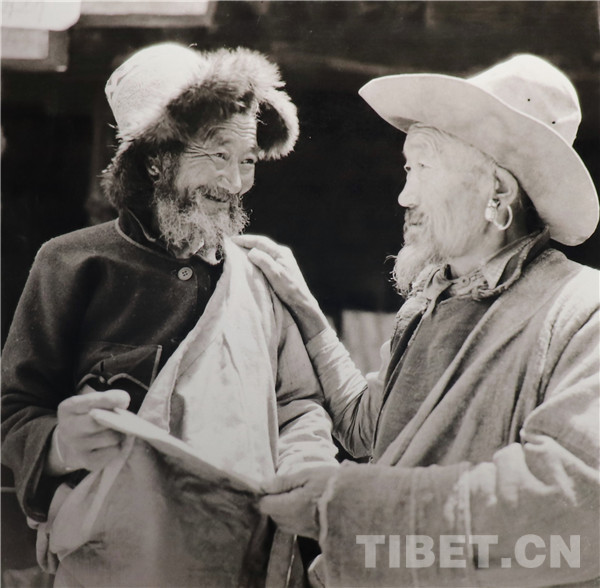 Photo shows Nangsan Nyima shows his first new dress in 69 years to his friend. Photo by Lan Zhigui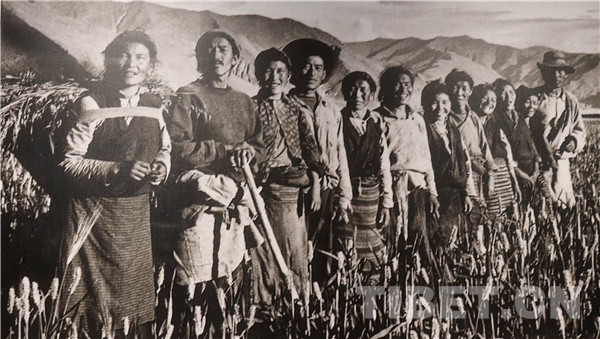 Photo shows Nangsan Mutual Aid Group of Kyerpa Township, Nedong County, which was the first agricultural production mutual aid group in Tibet organized by emancipated serfs. Here are all members of it. Photo by Chen Zonglie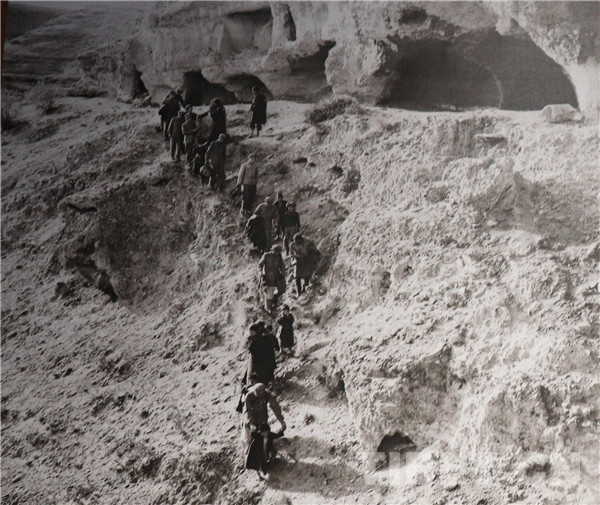 Photo shows serfs living in caves are ready to make their homes in village in Lhagyari under the help of the government in 1959. Photo by Lan Zhigui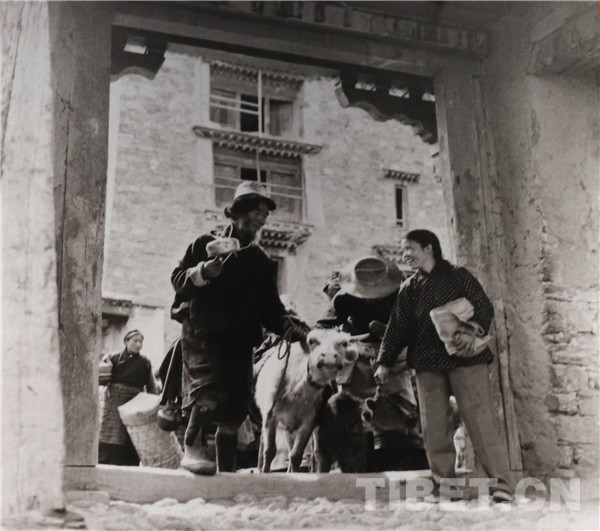 Photo shows serfs get their own houses in Lhagyari in 1959. Photo by Lan Zhigui
Editor:Yanina