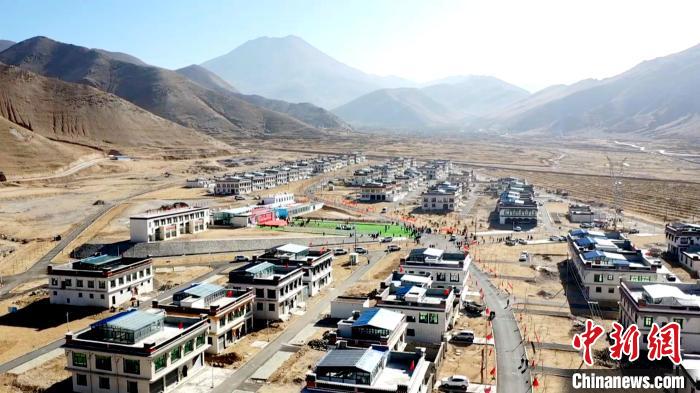 On March 28, 685 Xianghe immigrants from Namling County, Shigatse City, Tibet Autonomous Region moved to their new homes.
According to reports, the Xianghe Water Control Project and its supporting irrigation area project are located in Gyaco Township, Namling County, which is one of the 172 major water conservancy projects identified by the State Council, with a total investment of 2.7 billion yuan.
The relocation of Xianghe immigrants involved 133 households and 698 people in 5 villages in the county. Among them, 129 households with 685 persons were resettled in the resettlement site in Kazi Township, Namling County; 1 household with 2 persons was resettled in Shigatse City, and 3 households with 11 persons were resettled in Namling County.
The people involved have got their compensation and are properly resettled. The per capita arable land area has increased from 1.38 mu to 2 mu, and at the same time, each person enjoys 31,255 yuan of land compensation per mu, and a total of 21,815,990 yuan has been cashed out. Besides, the villagers can also enjoy a fund of 600 yuan per year in the next 20 years.
"The project has completed the dam filling, and the construction has entered the countdown stage, with benefits realized within the year." According to the Shigatse Water Conservancy Bureau, after the project is completed, the annual water supply will reach 111.8 million cubic meters, and the average annual power generation will be 138 million KWH. It will serve for flood diversion and irrigation in the county, and also improve the living conditions of local people.
According to reports, after the project is completed, it can meet the irrigation needs of 124,900 mu of developed and newly reclaimed land. At the same time, it can supply urban domestic and industrial water to downstream areas, and 42.35 million cubic meters of ecological water supply, which can alleviate the shortage of electricity supply during the dry season and reduce soil erosion, improving regional ecological environment.