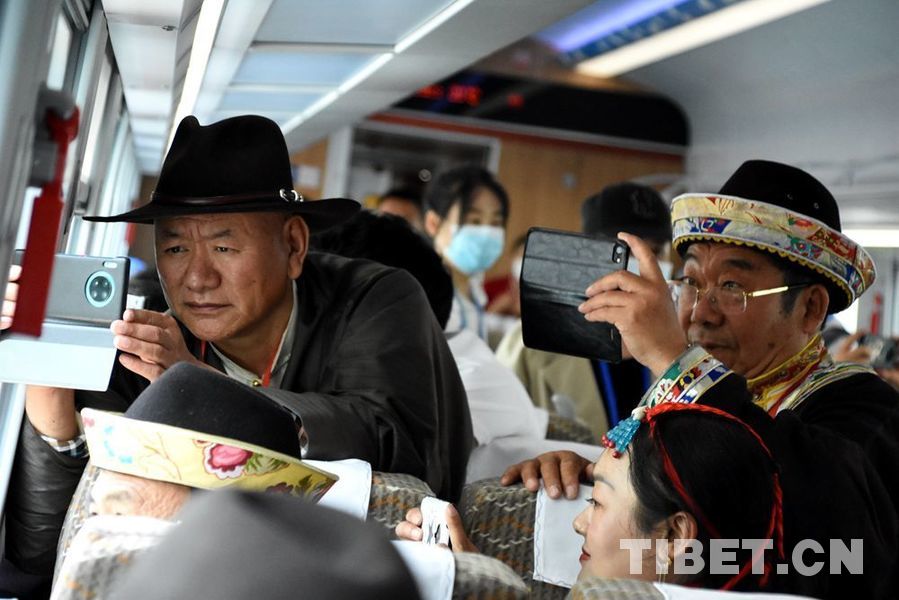 The Lhasa-Nyingchi railway has been in operation for more than a year, which has facilitated the travel of people, promoted employment and entrepreneurship, as well as industrial development. Let's see how passengers and local people talked about it.
The road from Nang County, the hometown of Losang Tenzin, to Lhasa is bumpy and accidents often happen. One winter, when there was a sudden heavy snowfall, Losang was trapped overnight on the Potala Mountain, shivering from the cold. Now, he can finally go home comfortably on the Fuxing Bullet train.
Dawa Chodron, who is traveling by train for the first time, is curious about everything: the soft seats, electric stoves, oxygen tubes, etc. "The sofa seats are very soft, just like in a hotel!"
Whenever the train enters Nyingchi, passengers are attracted by the beautiful scenery, and take out their mobile phones to take photos.
Tibetan specialty products such as matsutake mushrooms, Tibetan chicken, and Tibetan fragrant pigs are also more conveniently sold with the opening of the railway. Many young people who used to work in other cities now return to work on the railway. "We are grateful that the Lhasa-Nyingchi railway brings us a bright new future!" Everyone says.