U.S. State Department said on Monday that Secretary of State Mike Pompeo would participate in NATO foreign ministers' meetings in Brussels during Dec. 3-5.
  According to a statement issued by State Department spokesperson Heather Nauert, Pompeo would participate in this semi-annual meeting to review progress made in implementing the agenda agreed by NATO heads of state and government at the Brussels Summit in July.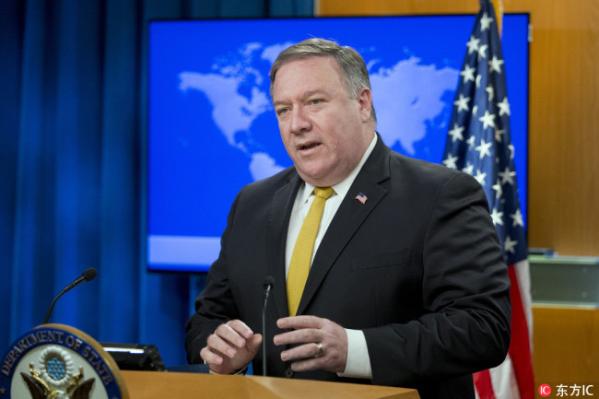 US Secretary of State Mike Pompeo [Photo: IC]
  "Pompeo would renew our call that Allies shoulder a fair share of the burden of responsibility to protect against common threats," said the statement.
  "This means living up to the pledge that all Allies made in 2014 and reaffirmed at the 2018 Brussels Summit to spend 2 percent of their GDP on defense by 2024 and to invest 20 percent of that in major equipment," it added.
  Transatlantic security issues would also be discussed in this meeting, as well as NATO operations and partnerships, including NATO's deepening relationship with Georgia and Ukraine, according to the statement.
  The statement noted that Pompeo would also meet with Belgian Prime Minister Charles Michel to discuss how to cooperate on areas of mutual concern.
  The U.S. administration has been criticizing European nations for failing to meet the official annual defense spending target of 2 percent of GDP set by NATO.
  French President Emmanuel Macron said last month that he wanted "a real European army" to protect the Europeans from the United States and other nations, which U.S. President Donald Trump described as "very insulting."
  "But perhaps Europe should first pay its fair share of NATO, which the U.S. subsidizes greatly!" Trump responded on his Twitter.
  According to NATO figures, only five of 29 members met their defense spending targets this year -- Estonia, Greece, Latvia, Britain and the United States.