Britain's main opposition Labor Party warned Sunday that it will launch contempt proceedings against the government if Prime Minister Theresa May fails to publish the full legal advice on her Brexit plan.
  Keir Starmer, Labor's Brexit spokesman, said on Sunday that all parties would press for contempt proceedings if Members of Parliament (MPs) are not given access to the advice given by the attorney general previously.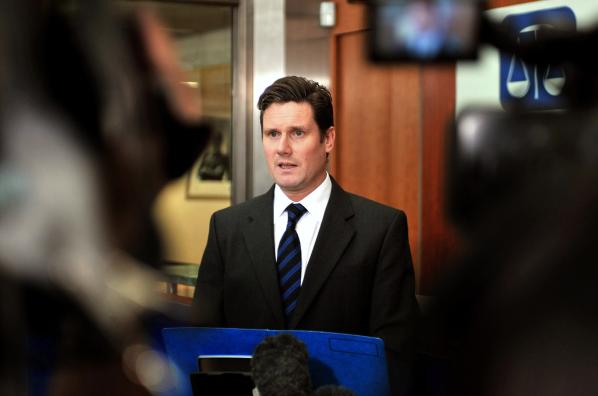 File photo of Keir Starmer, Labor's Brexit spokesman [Photo: AP /John Stillwell]
  May has promised MPs a "reasoned statement" on the legalities.
  Media said the fresh constitutional row over Brexit came as many Brexiteers believe the Northern Ireland "backstop," a way to keep the Irish border open if trade talks stall, offers the European Union (EU) an effective veto on Britain's leaving.
  May has insisted the Brexit agreement's legal text is clear that any backstop would be temporary.
  Britain was scheduled to leave the economic and political union on March 29, 2019. May confirmed on Nov. 26 that the British parliament's vote on the Brexit deal is expected to be held on Dec. 11.
  However, the main opposition leader, Labor's Jeremy Corbyn, said that May's deal was a "botched" job, and that the negotiations between Britain and the EU had failed.