Russian President Vladimir Putin and U.S. leader Donald Trump are unlikely to hold talks in the near future after the latter canceled their scheduled meeting in Argentina, the Kremlin said Saturday.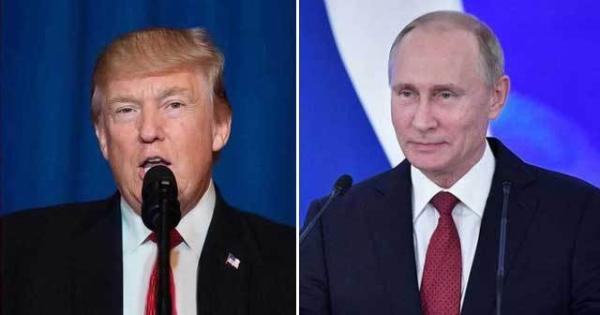 U.S. President Donald Trump and Russian President Vladimir Putin [Photo: China Plus]
  The Russian and the U.S. administrations were in contact after Trump called off his meeting with Putin on Thursday, but the two sides reached no agreement, Kremlin spokesman Dmitry Peskov was quoted by Russian media as saying.
  However, Putin and Trump had a brief contact on the sidelines of the G20 summit in Buenos Aires, Peskov confirmed, giving no details of their conversation.
  Trump cancelled the meeting with Putin citing the ongoing Russia-Ukraine confrontation surrounding the Sea of Azov, but Peskov said the meeting cannot be pre-conditioned and both sides need it equally.
  The spokesman said Putin had explained the situation in the Kerch Strait and the Sea of Azov to French President Emmanuel Macron and German Chancellor Angela Merkel in their meetings in Buenos Aires, but Trump missed the opportunity.