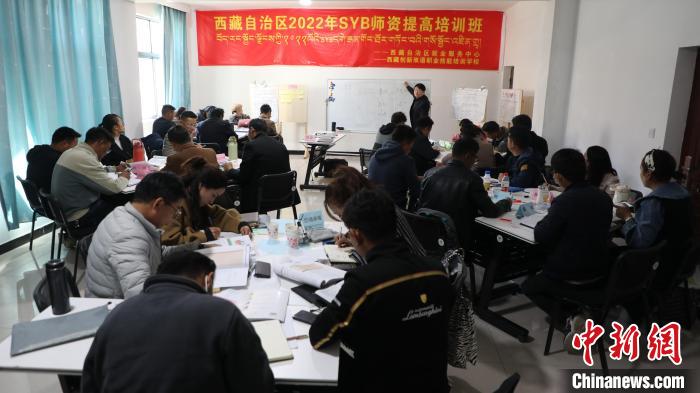 Recently, the first 2022 Tibet Autonomous Region Entrepreneurship Training Lecturer Enhancement Class opened in Lhasa. Focusing on the "Ma Lanhua Plan" of the Ministry of Human Resources and Social Security and the 24 policies and systems supporting employment and entrepreneurship in the Tibet Autonomous Region, the class aims to cultivate a group of enthusiastic, skilled and capable entrepreneurship training lecturers, so as to better serve entrepreneurs from all over the region.
The class is sponsored by the Tibet Autonomous Region Employment Service Center and undertaken by the Tibet Innovative Bilingual Vocational Skills Training School. The class not only includes courses that improve the teaching ability, but also adds entrepreneurial guidance and service development contents.
There are 30 lecturers from 6 cities in the Tibet Autonomous Region participated in the training class. Among them, 27 are Tibetan bilingual lecturers and 3 are Han lecturers. In order to better help Tibetan entrepreneurs to enhance their entrepreneurial awareness, gain an in-depth understanding of the current situation of entrepreneurship in the Tibet Autonomous Region, disseminate entrepreneurial and innovative ideas, stimulate entrepreneurial spirit, and increase market vitality, the SYB entrepreneurial training ten-step teaching seminar and analysis, and farmers and herdsmen entrepreneurial training courses are specially set up.