On June 10, the 2nd Intangible Cultural Heritage Art Festival and Samdruptse District Featured Products Exhibition and Sales Fair was officially launched in Kunkyaling Park, Shigatse City. Hundreds of citizens including intangible cultural heritage inheritors, cultural experts participate in the event.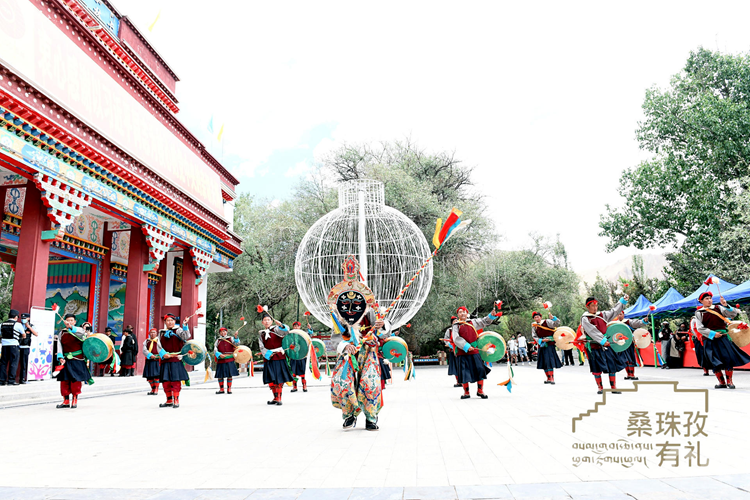 The picture shows the event site
It is reported that the event will last for 3 days. The fair has three offline display areas: "Cultural Relics Corridor", "Intangible Cultural Heritage Art Street & Market" and "Featured Products Exhibition and Sales". During the festival, the production and display of Tibetan incense, embroidery Thangka, and Tashi Jicai gold, silver and bronze wares attracted the attention of the general public. At the same time, four wonderful performances of songs or dances are staged every day, providing colorful spiritual and cultural experiences to the public.
During the festival, online platforms such as the official Douyin account "Cultural Tourism in Samdruptse" of the Samdruptse Cultural Tourism Bureau will conduct online live broadcast, so that more citizens and people caring about Tibetan culture can have access to the performance, get an understanding of the inheritance of intangible cultural heritages.