In recent years, the Yangrigang Village of Nyimajiangre Township, Maizhokunggar County, Lhasa City, has found a new way to make people's lives better through developing its unique ethnic cultural resources. The establishment of Langxia Traditional Knitting Processing Professional Cooperative is one of their efforts.
"Langxia" means a hat made of Pulu in Tibetan, and the most popular product in the cooperative is the hat made of Pulu. Customers usually need to order in advance, and the order before the Tibetan New Year is especially hot.
The first time I visited Langxia Traditional Knitting Workshop was ten years ago. My initial impression was: a family-run business model, two or three craftsmen and a small factory.
In the factory, Konjo Chosphel, a 74-year-old man with silver hair, is sitting in front of a sewing machine busy working. He is the fourth-generation inheritor of the local Pulu-weaving technique, and learned the skill when he was a teenager. In his childhood memory, every day was spent in the needle and thread pile with his father.
In the past, this ancestral skill did not bring much income to Konjo Chosphel's family. In recent years, with the strong support and help of the local government and the women's federations at all levels, Solam Dhondup's family saw business opportunities and established the above mentioned cooperative.
Today, the cooperative has helped 15 poor households in the village get employed and bid farewell to poverty. 12 people are now employed here, and an additional dividend of nearly 50,000 yuan is distributed to the village every year. In 2021, the cooperative built a women's activity room on the second floor to carry out various learning activities.
Today, the Pulu products of the cooperative have been sold to Lhasa, Nyingchi and other regions, and the worth of annual orders exceed 600,000 yuan.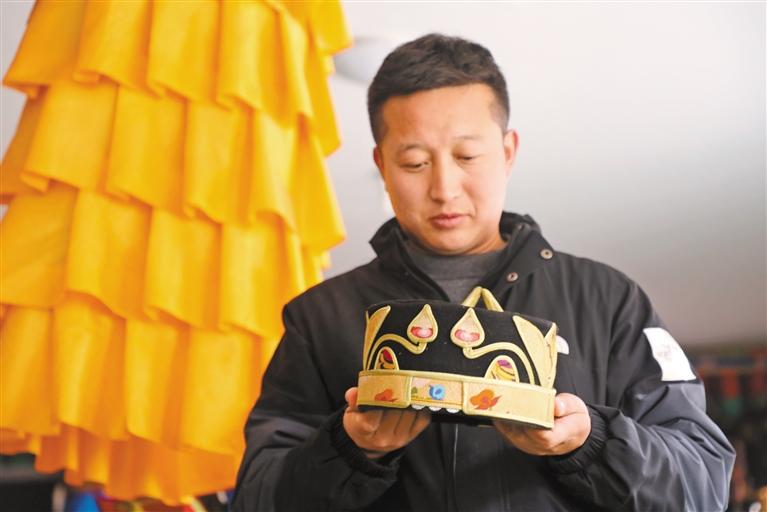 The picture shows a customer buying hats at a cooperative.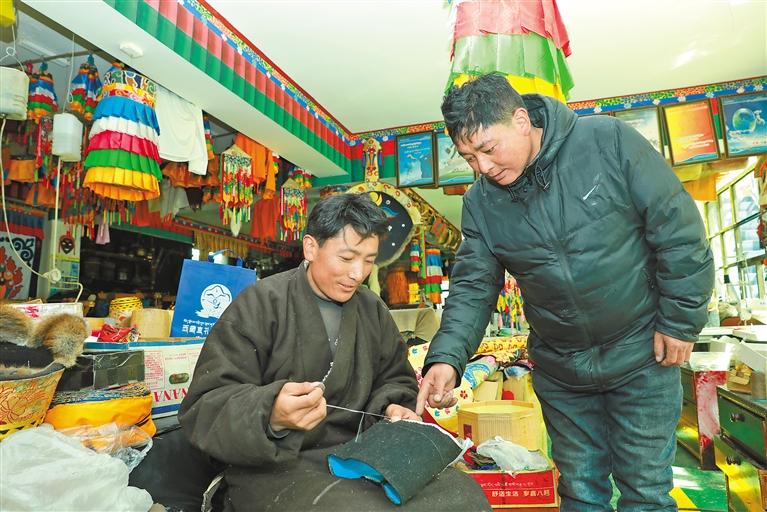 The picture shows Konjo Rinchen (left) and his elder brother Solam Dhondup (right) checking the quality of the Pulu cap.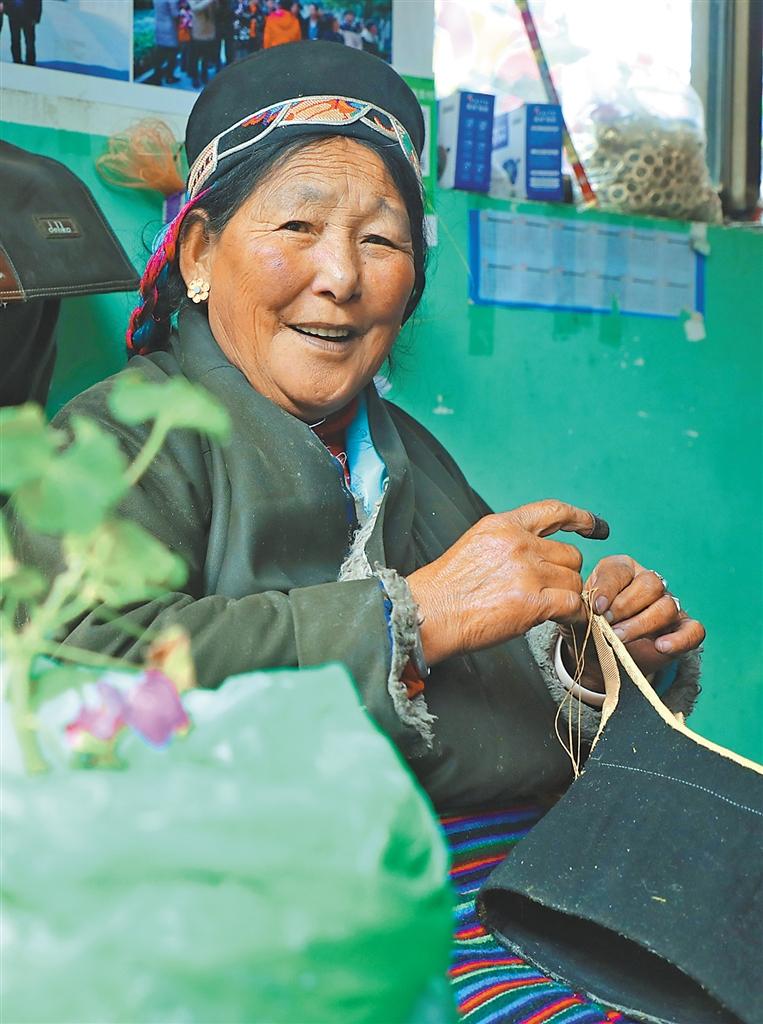 The picture shows Jiaza making a Pulu hat.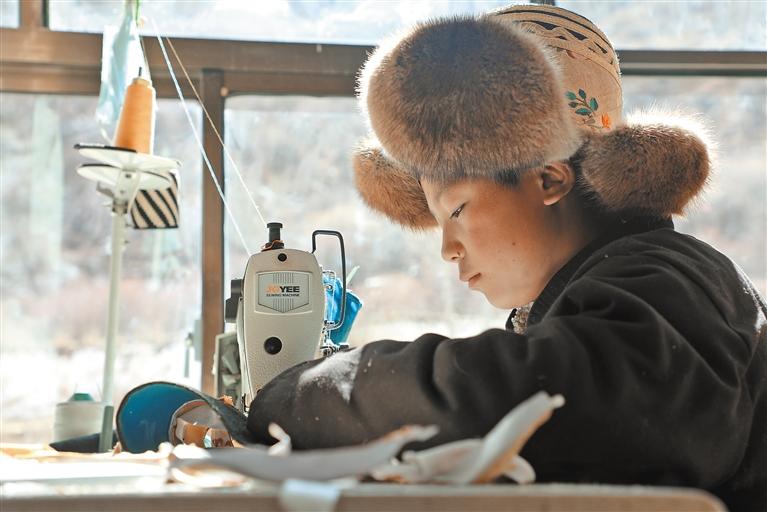 The picture shows Konjo Rinchen's son Tudan Ouzhu making a Pulu hat.

The picture shows Konjo Chosphel making a Pulu hat.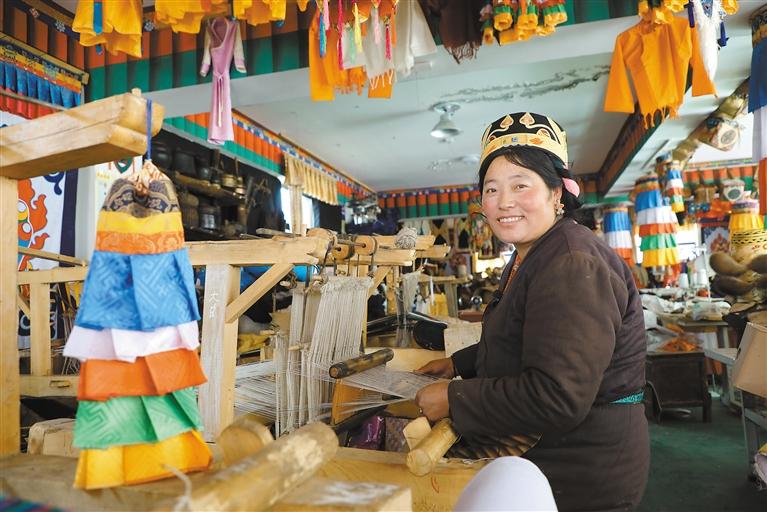 The picture shows Sang Dan weaving Pulu.