Reservations required for Potala Palace
2016-05-18 11:08:10 | From:China Tibet Online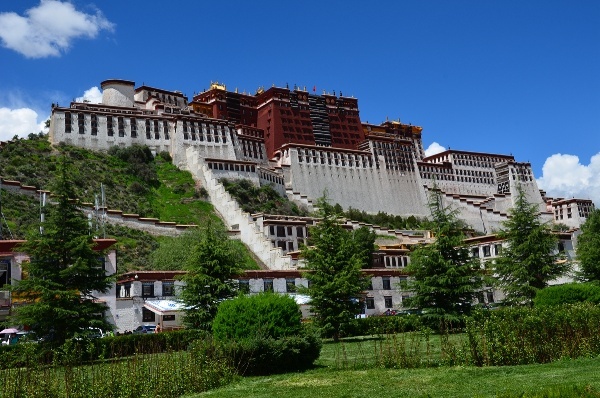 According to management office at the Potala Palace, as Tibet enters peak travel season, all tickets for Potala Palace have to be reserved in advance. Tourists need to go to the palace ticket office with their identification to reserve tickets for the next day.
There are two types of tickets for Potala Palace: Peak season and slow season. Tickets for May 1– October 31 are offered at peak season pricing at 200 yuan (32.26 US dollars) per person. Full-time undergraduate or younger students, the disabled, active duty military members, Chinese teachers, and Chinese seniors who are 60 or older can enjoy half-price tickets. Children shorter than 1.2 meters are admitted free.
During Tibet's peak travel season, due to limited tickets available for Potala Palace, tourists often have to wait for several days to visit the palace.
Related News
;  

Photo taken on April 19, 2016 shows the night scene of the Potala Palace in Lhasa, capital of southwest China's Tibet Autonomous Region. (Xinhua/Purbu Zhaxi)

 

The Potala Palace management office has announced that starting from May 1, peak season ticket pricing will be in effect.

 

Tibetan Buddhist believers walk around the Potala Palace for praying in Lhasa, southwest China's Tibet Autonomous Region, March 14, 2016.