Colorful Yunnan through the lens of Italian photographer
2016-09-20 14:54:51 | From:chinadaily.com.cn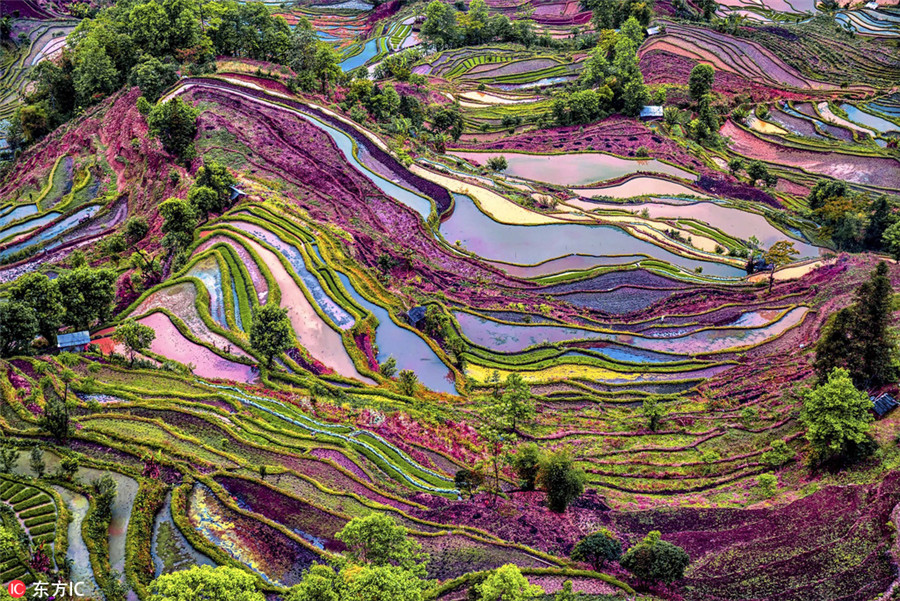 This undated photo was snapped by Italian photographer Enrico Barletta, during a business trip to China. The unique aerial views of the paddy fields, which are in Yuanyang, Southwest China's Yunnan province, show the beautiful patterns created by the growing rice. [Photo/IC]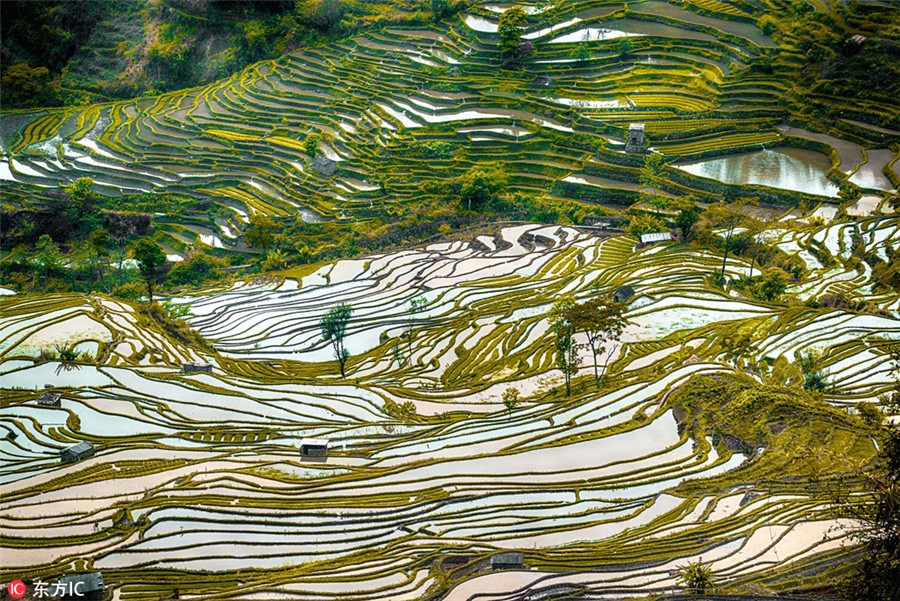 An aerial view shows the rice terraces in China's Yunnan province, by Italian photographer Enrico Barletta. [Photo/IC]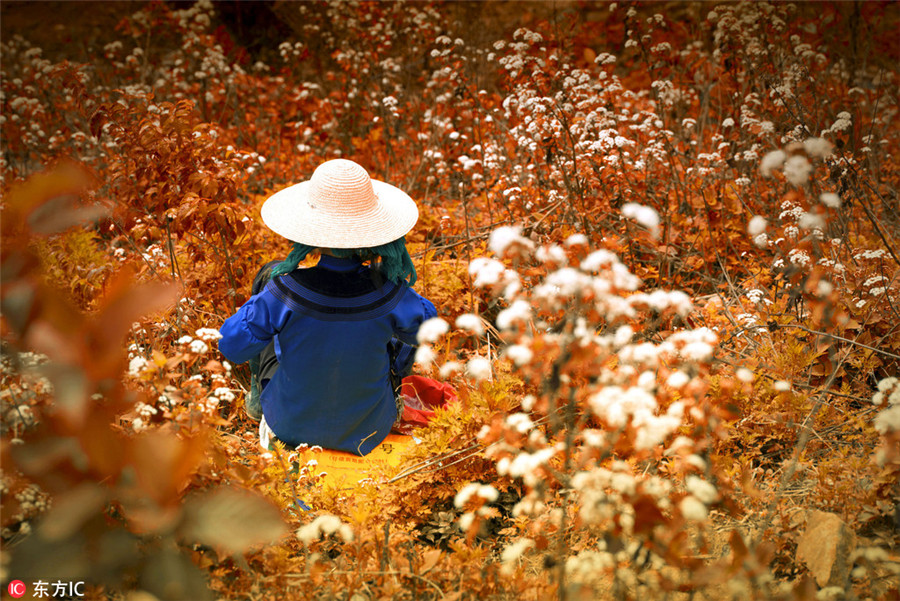 A person sits in a field in China's Yunnan province, a photo by Italian photographer Enrico Barletta. [Photo/IC]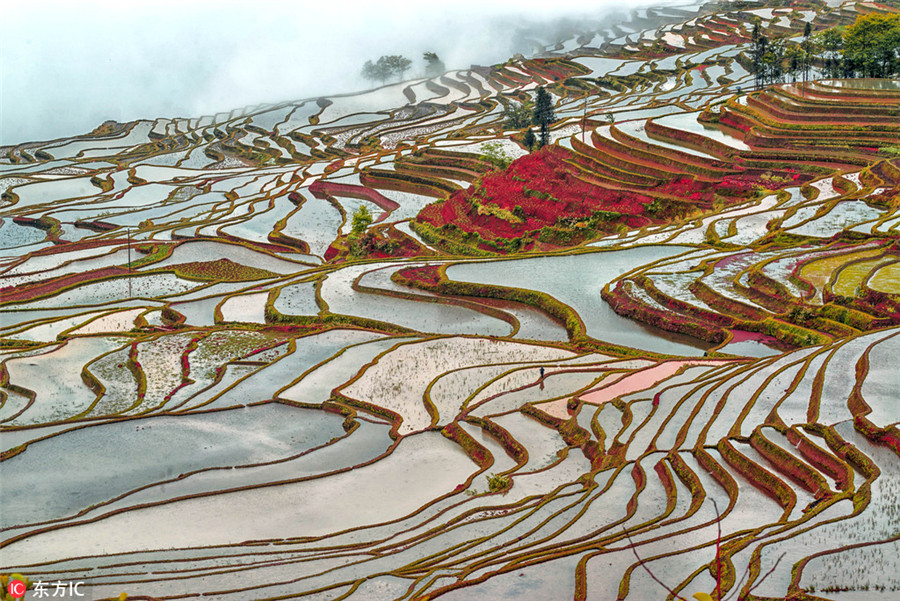 A person sits in a field in China's Yunnan province, a photo by Italian photographer Enrico Barletta. [Photo/IC]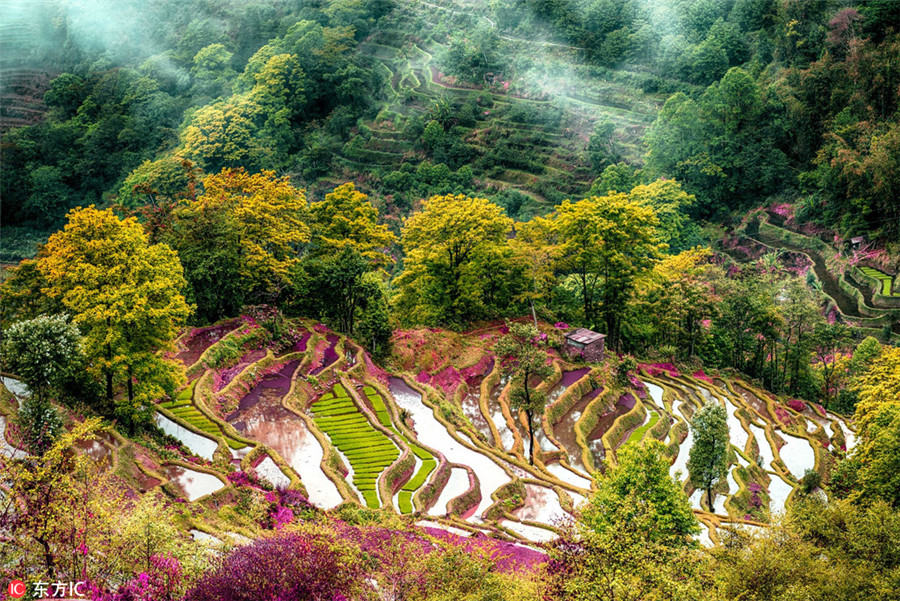 Italian photographer Enrico Barletta captures the beauty of a purple colored rice field in China's Yunnan province. [Photo/IC]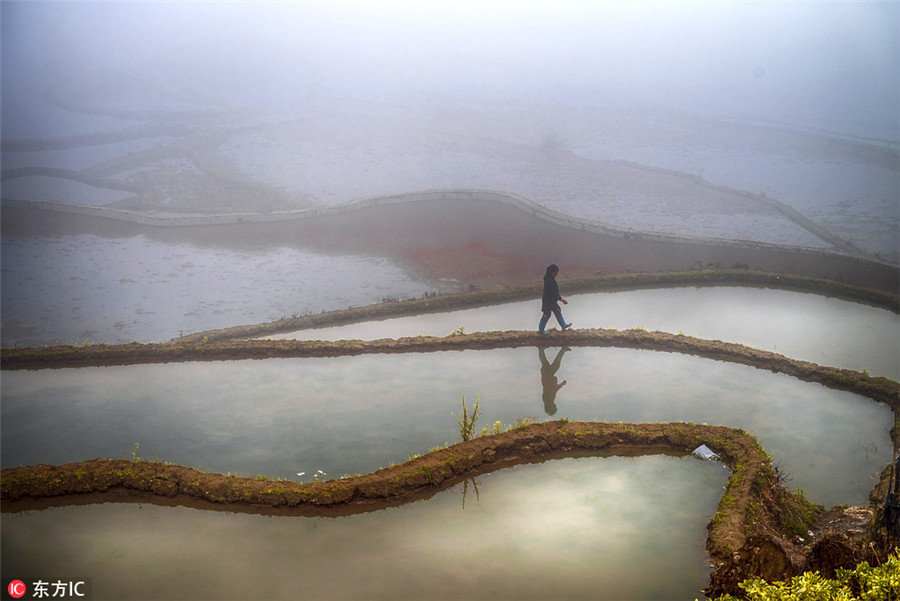 A person walks on a rice terrace in China's Yunnan province, a picture by Italian photographer Enrico Barletta. [Photo/IC]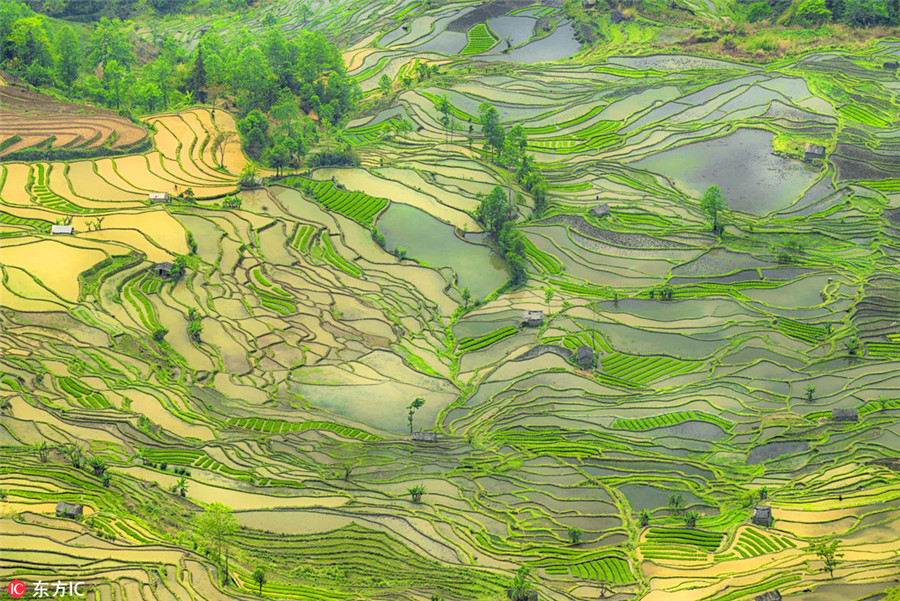 An aerial view shows a green colored rice terrace in China's Yunnan province, by Italian photographer Enrico Barletta. [Photo/IC]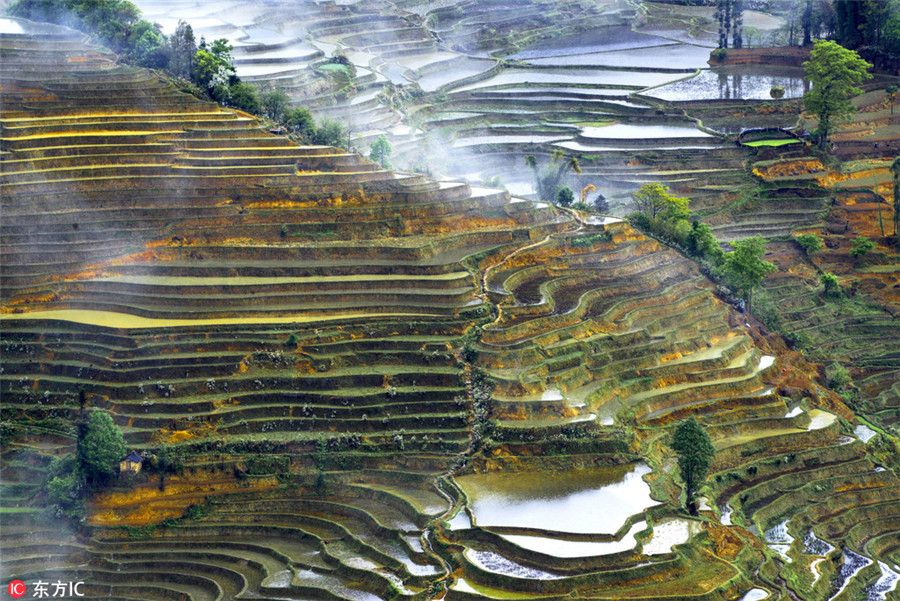 A gorgeous view shows the green rice terraces in China's Yunnan province, by Italian photographer Enrico Barletta. [Photo/IC]
Related News
;  

It's in the first frontier primary school in China, Yinjing School, which is located in the small city of Ruili, a China-Burma borderland city in southwest China's Yunnan Province.

 

Demo Tenzin Gyatso was born in 1901 in Apei Village in Kongpo Gyamda County, SW China's Tibet Autonomous Region.

 

Wildlife photographer Geng Dong has braved perilous, snow-capped mountains across the Tibetan Plateau in search of a beautiful, yet allusive, subject -- the snow leopard.