Tibet received 11.7 mln tourists from Jan. to July
2016-08-30 10:31:32 | From:China Tibet Online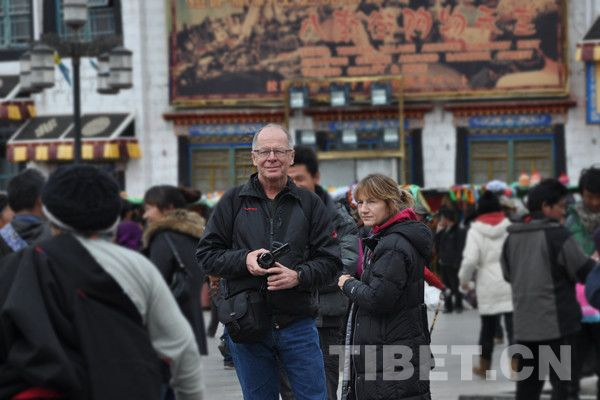 Data from the tourist bureau of the Tibet Autonomous Region shows that a total of 11.7 million tourists visited Tibet from the year beginning to the end of July, and a total of 16.2 billion tourist revenue was achieved.
Tibet aims high during the "13th Five-Year Plan" period (2016-2020),according to the head of the tourism development bureau of the Tibet Autonomous Region, 30 million visits and 55 billion tourist revenue are expected each year, and 500 thousand people, among which 190 thousand farmers and herdsmen will be involved in the industry, whose annual income will be kept around 16 thousand yuan.
Related News
;  

Tsoka Lake is located in Ganzi Prefecture, Sichuan Province.

 

The Yushu Horse Racing Festival was hailed as a very attractive event by South Morning Post on Aug.1.

 

More than 6.8 million Chinese and foreign tourists visited southwest China's Tibet in the first half of 2016, up 31.9 percent year on year.