Traditional food 'Kasai' ready for Tibetan New Year
2016-02-03 08:26:34 | From:Ecns.cn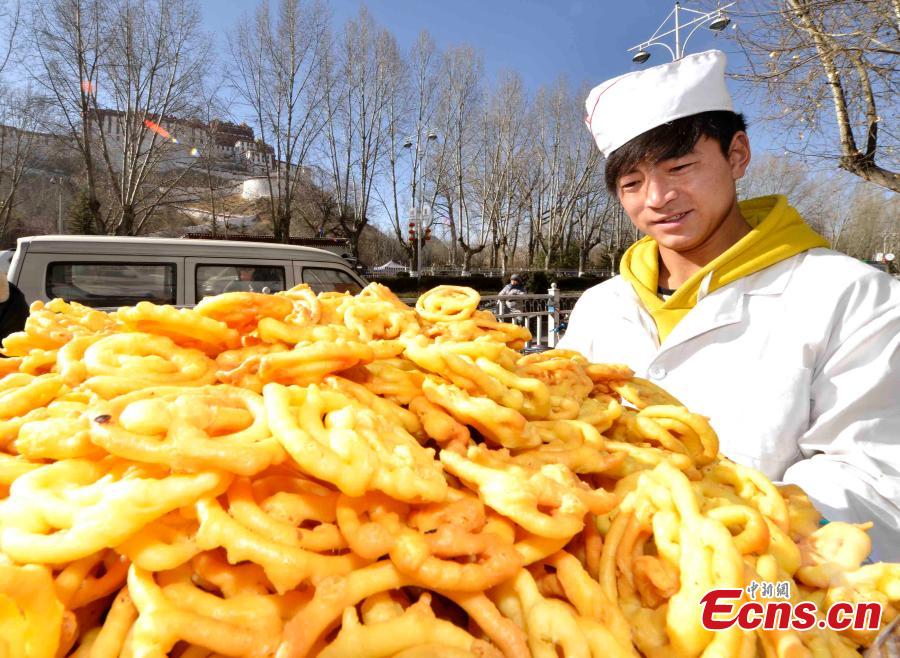 Traditional Tibetan food "Kasai" is prepared for the upcoming Tibetan New Year, or "Losar", in Lhasa city, the capital of Southwest China's Tibet Autonomous Region, Feb 1, 2016. People of the Tibetan ethnic group will embrace the "Year of the Fire Monkey". [Photo/China News Service]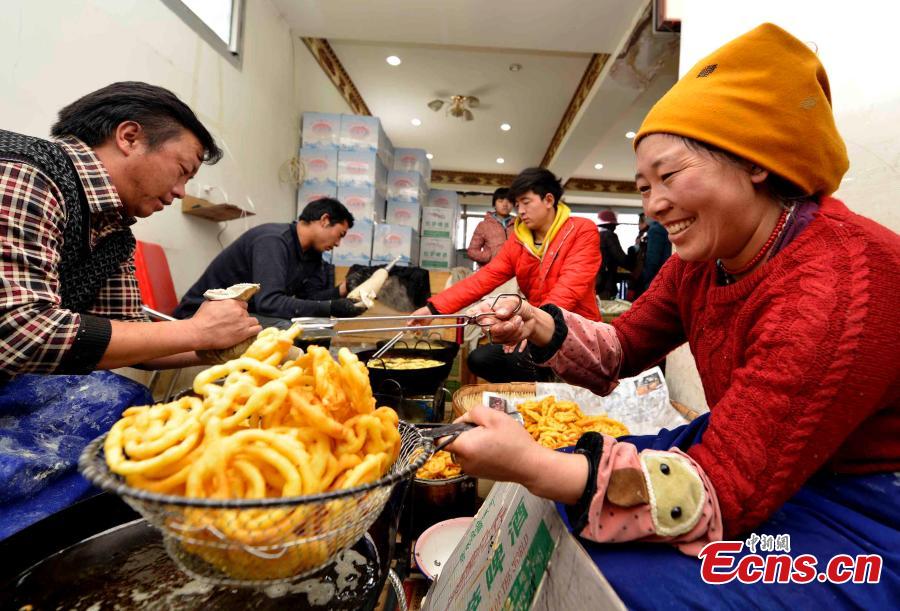 Traditional Tibetan food "Kasai" is prepared for the upcoming Tibetan New Year, or "Losar", in Lhasa city, the capital of Southwest China's Tibet Autonomous Region, Feb 1, 2016. People of the Tibetan ethnic group will embrace the "Year of the Fire Monkey". [Photo/China News Service]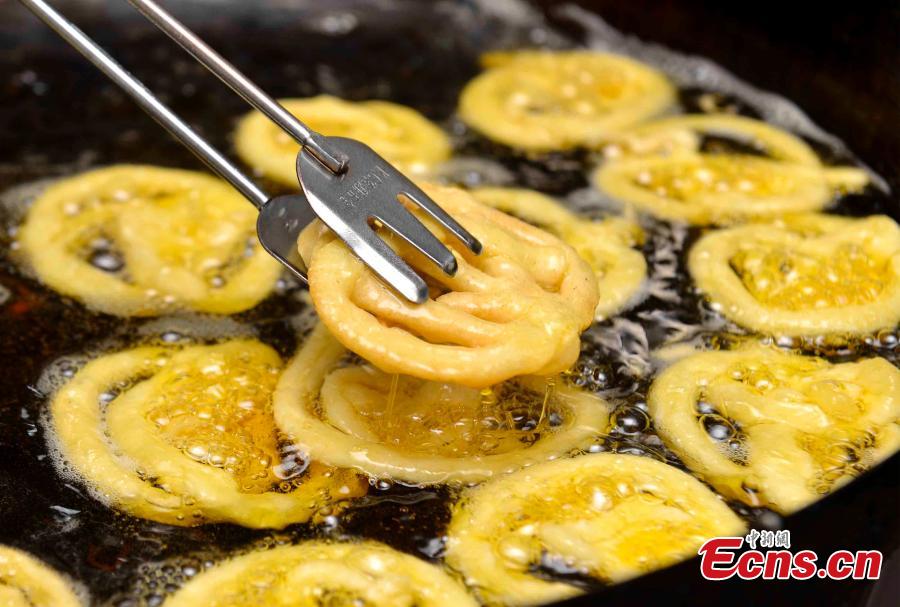 Traditional Tibetan food "Kasai" is prepared for the upcoming Tibetan New Year, or "Losar", in Lhasa city, the capital of Southwest China's Tibet Autonomous Region, Feb 1, 2016. People of the Tibetan ethnic group will embrace the "Year of the Fire Monkey". [Photo/China News Service]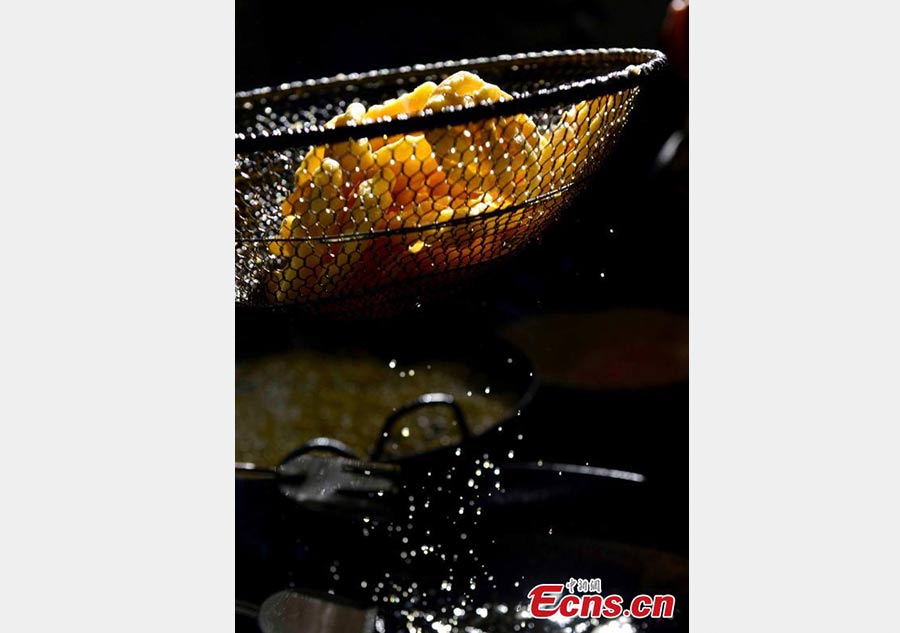 Traditional Tibetan food "Kasai" is prepared for the upcoming Tibetan New Year, or "Losar", in Lhasa city, the capital of Southwest China's Tibet Autonomous Region, Feb 1, 2016. People of the Tibetan ethnic group will embrace the "Year of the Fire Monkey". [Photo/China News Service]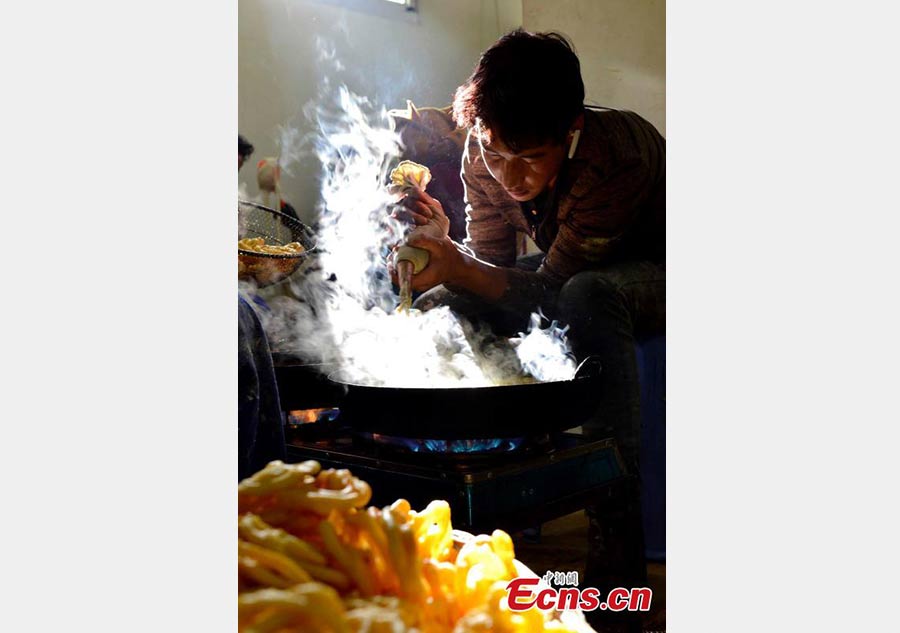 Traditional Tibetan food "Kasai" is prepared for the upcoming Tibetan New Year, or "Losar", in Lhasa city, the capital of Southwest China's Tibet Autonomous Region, Feb 1, 2016. People of the Tibetan ethnic group will embrace the "Year of the Fire Monkey". [Photo/China News Service]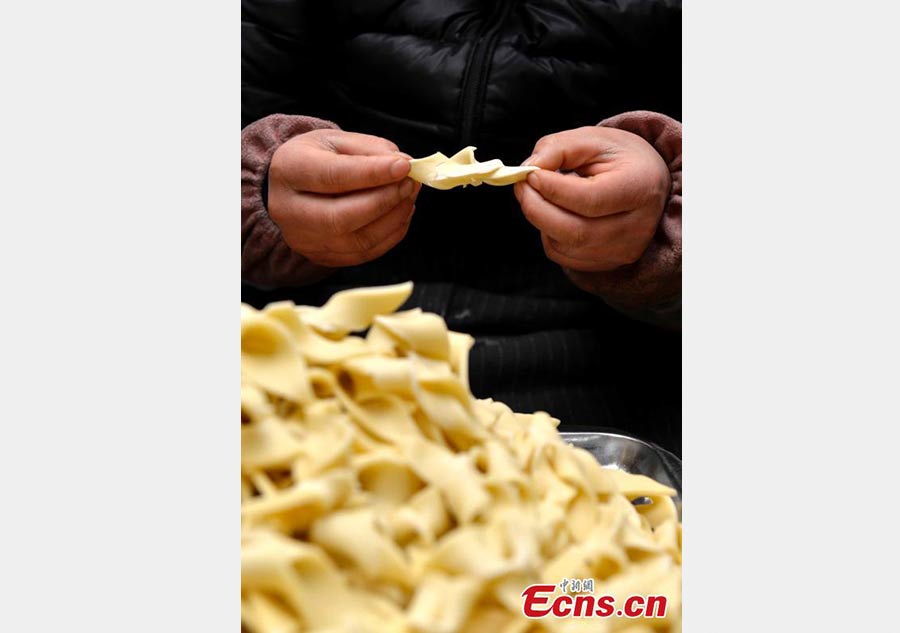 Traditional Tibetan food "Kasai" is prepared for the upcoming Tibetan New Year, or "Losar", in Lhasa city, the capital of Southwest China's Tibet Autonomous Region, Feb 1, 2016. People of the Tibetan ethnic group will embrace the "Year of the Fire Monkey". [Photo/China News Service]
Related News
;  

Gala is held to celebrate Losar in Aba Tibetan and Qiang autonomous prefecture of southwest China's Sichuan Province on Jan. 22, 2016.

 

According to the traditional Tibetan lunar calendar, this year, Tibetan Losar and Chinese Spring Festival are separated by only one day.

 

Cultural activities with the theme of "One Chinese Family, Sharing the warmth of the Chinese New Year and Losar" kicked off in Lhasa on Jan. 10.