Top Winter Travel Tips for Tibet
2015-12-22 16:34:03 | From:China Tibet Online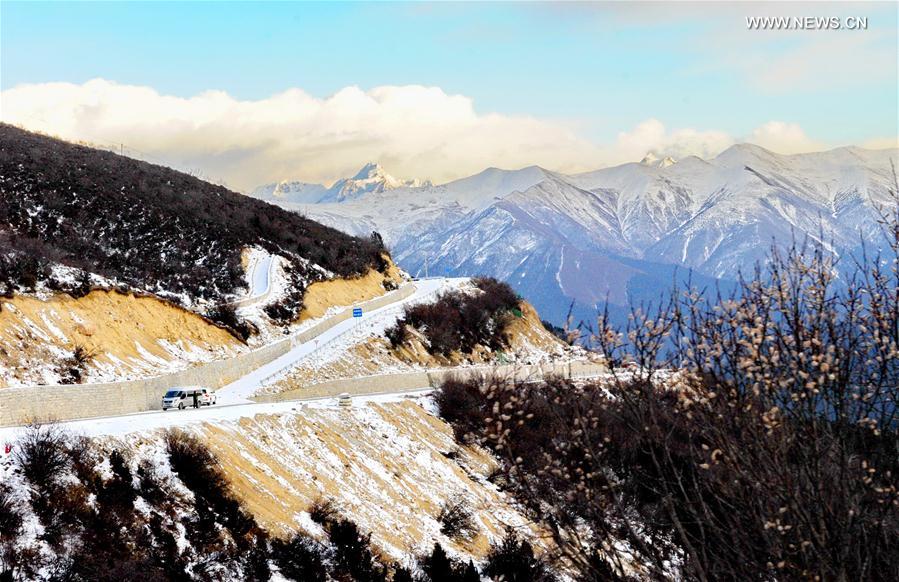 Tibet in Winter has the bluest sky and the clearest water. The mountain peaks of Namjagbarwa and Qomolangma are even more spectacular, attracting more visitors than ever. What are the best things a tourist can do to make the most of the trip?
Tourism agencies recommend that, due to the big temperature difference between daytime and nighttime, which drops from 15 degrees Celsius to five degrees Celsius below zero, a down jacket is essential for keeping warm and preventing frostbite. A good Winter destination is Bomê in Nyingchi, where the altitude is relatively low and there is more oxygen, perfect for enjoying Winter sights in Tibet at around two to three thousand meters. Since Winter trips in Tibet do not start daily, it is a good idea for tourists to make reservations so they can leave from Lhasa at their preferred time.
There is less oxygen than usual in Winter, so altitude sickness can be common, it is recommended that tourists pack the medicine "Sanlietong" for the trip, or one could purchase some OTC medicines like Hongjingtian, Gaoyuankang, or Gaoyuanning in Lhasa. The sunlight in Winter is also stronger than usual, wearing sunglasses could help ward off snow blindness and reduce glare. If snow blindness does occur, one should rinse his eyes with water, get to a shaded area, wear an eye mask, and apply a cold towel compress. Tourists should also pack products like sunscreens, lotions and lip balms.
Tourism agencies have the following suggestion for Winter photography in Tibet. Sunlight on the plateau is intense in Winter, giving a sharp contrast to the front and back of any photographed object, so if one was backlighting while photographing, flash could be used to correct the light. The best time for plateau photography is before 9am and after 5pm.
Related News
;  

Experts suggest that people, especially the first-time visitors, should reach Tibet step by step in order to acclimatize themselves to the rise of altitude.

 

For those out there who are traveling to Tibet for the first time, we recommend that you choose to stay in a three-star hotel near the Potala Palace.

 

In May, the weather in Tibet Autonomous Region is comfortable and sunny making it the ideal time to travel. We're here to give potential tourists some pre-trip tips.