Tibet delegation to NPC annual session holds plenary meeting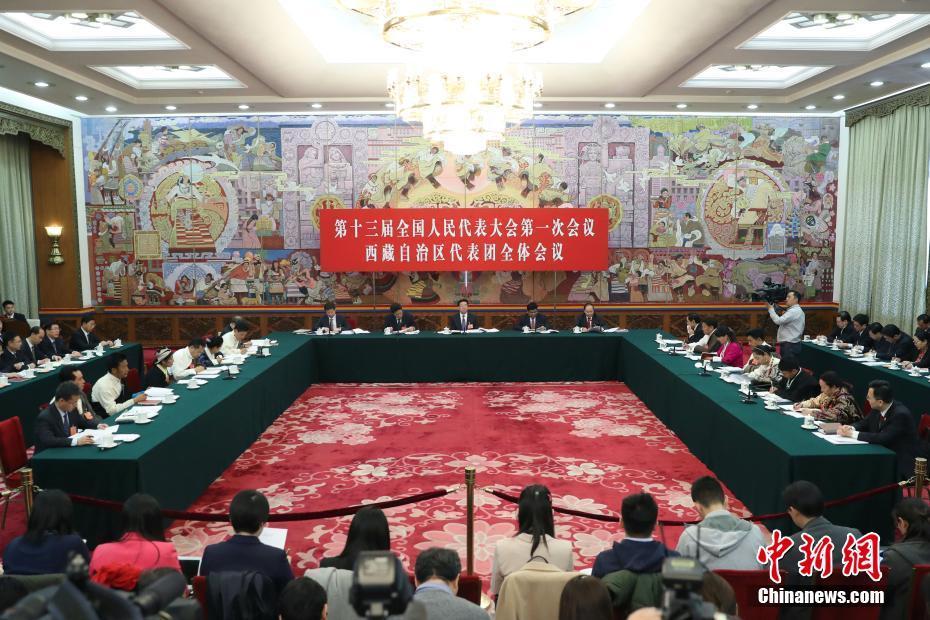 The delegation to the first session of the 13th National People's Congress (NPC) from southwest China's Tibet Autonomous Region holds a plenary meeting that is open to media in Beijing, capital of China, on March 8. The 13th NPC opened its annual session in Beijing on March 5. [Photo/China News Service]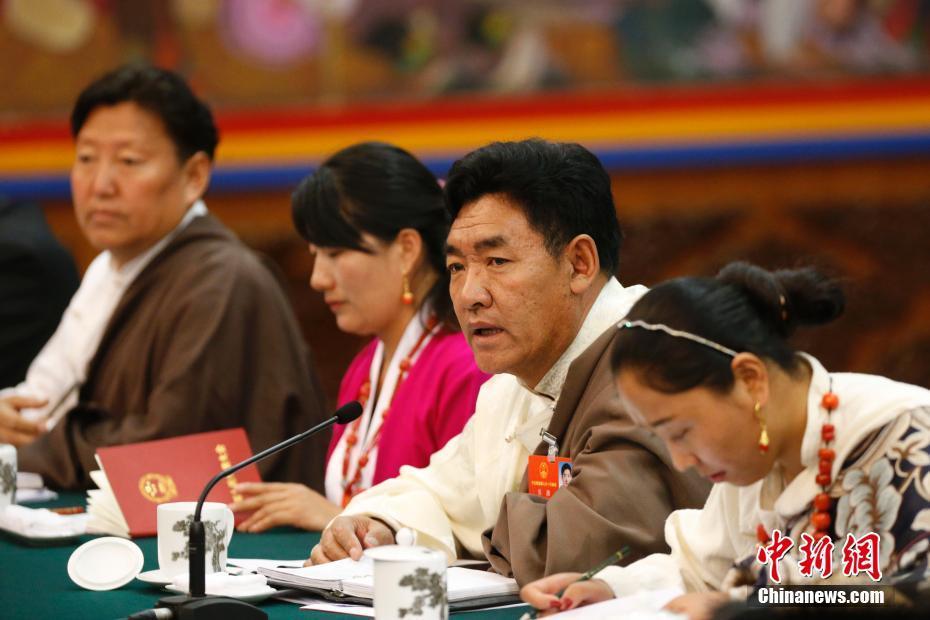 The delegation to the first session of the 13th National People's Congress (NPC) from southwest China's Tibet Autonomous Region holds a plenary meeting that is open to media in Beijing, capital of China, on March 8. The 13th NPC opened its annual session in Beijing on March 5. [Photo/China News Service]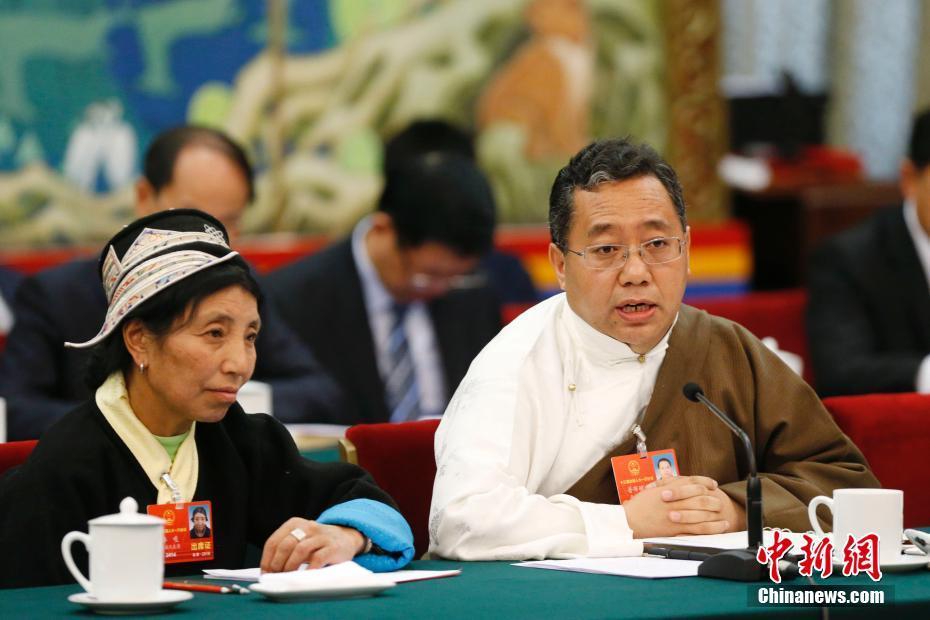 The delegation to the first session of the 13th National People's Congress (NPC) from southwest China's Tibet Autonomous Region holds a plenary meeting that is open to media in Beijing, capital of China, on March 8. The 13th NPC opened its annual session in Beijing on March 5. [Photo/China News Service]
Editor: Tommy Tan.
;  

"Like the rest of the country, Tibet has made historic achievements in its economic development. For five consecutive years, Tibet's GDP has maintained double-digit growth rate, and employment in Tibet is stable. "

 

Tibet must be adamant in taking development as the top priority so as to build a well-off society, to continue improving the lives of all ethnic groups and to build a modern Tibet.

 

The first session of the 13th NPC opens at the Great Hall of the People in Beijing, capital of China, March 5, 2018.