Deputies from Tibet to the NPC annual session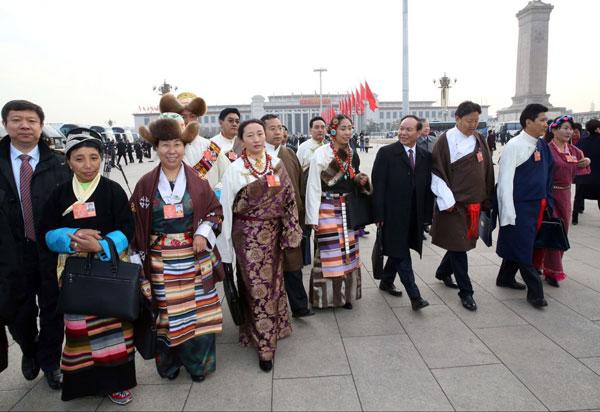 Photo shows deputies to the 13th National People's Congress (NPC) from southwest China's Tibet. The first session of the 13th NPC opens at the Great Hall of the People in Beijing, capital of China, March 5, 2018.[Photo/chinatibetnews.com]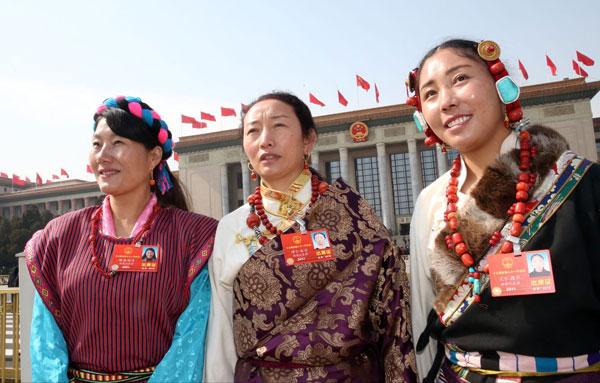 Photo shows deputies to the 13th National People's Congress (NPC) from southwest China's Tibet. The first session of the 13th NPC opens at the Great Hall of the People in Beijing, capital of China, March 5, 2018.[Photo/chinatibetnews.com]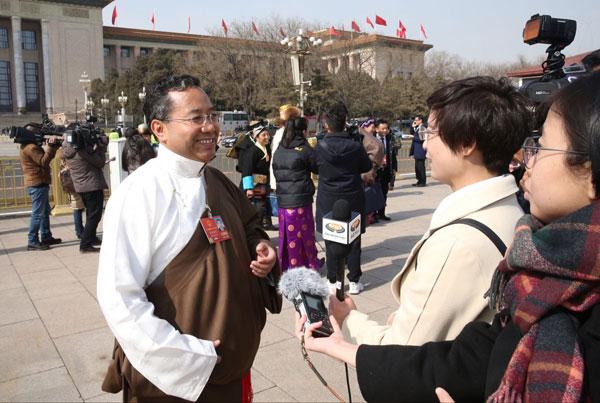 Photo shows Phurbu Dondrup, a deputy to the 13th National People's Congress (NPC) from southwest China's Tibet and mayor of Tibet's Shannan City, receives an interview. The first session of the 13th NPC opens at the Great Hall of the People in Beijing, capital of China, March 5, 2018.[Photo/chinatibetnews.com]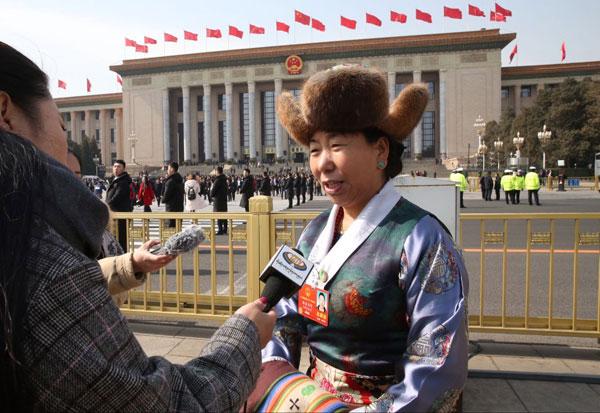 Photo shows Kelzang Drolkar, a deputy to the 13th National People's Congress (NPC) from southwest China's Tibet and the major Party secretary of Takmar Village of Lhasa, capital city of Tibet, receives an interview. The first session of the 13th NPC opens at the Great Hall of the People in Beijing, capital of China, March 5, 2018. [Photo/chinatibetnews.com]
Editor: Tommy Tan.
;  

Shared bike service represented by Mobike, one of China's popular bike-sharing operators, has seen rapid development since the second half of 2017 in southwest China's Tibet.

 

Southwest China's Tibet Autonomous Region had lifted 530,000 people out of poverty during the five years to 2017, the regional poverty relief office said Friday.

 

Flowers are seen in Lhasa, capital of southwest China's Tibet Autonomous Region, as the weather warms up recently.